EPA completes first round of calculations for 2017 new unit emission allowances
Posted June 21, 2017
EPA has finished the first round of calculations on emission allowances for new units under the Cross-State Air Pollution Rule (CSAPR). The Agency says it will consider timely objections to the calculations, including which units are covered by the calculations, and will respond to these objections by August 1, 2017. Objections must be received by July 21, 2017.
The calculations apply to new unit set-asides (NUSA) for the 2017 control periods. EPA has posted spreadsheets containing the calculations on its website.
The CSAPR program is intended to reduce the amount of air pollution that travels from one state into another. EPA determines emission limits for each state and creates an emissions budget for each state. A portion of each state's CSAPR emissions budget is reserved in a NUSA to allocate to certain units that would not otherwise be included in the program.
CSAPR regulations encompass annual trading allowances for nitrous oxides (NOx), sulfur dioxides (SO2), and ozone (O3). Each NUSA allowance allocation process involves up to two rounds of allocations to eligible units, termed "new" units, followed by the allocation to "existing" units of any allowances not allocated to new units.
---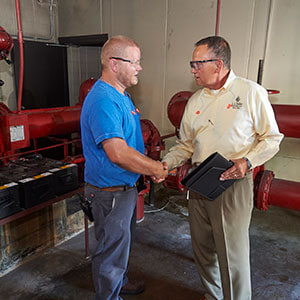 J. J. Keller® Environmental Compliance Audit Service provides an experienced on-site consultant to assess your environmental reporting requirements.
---
J. J. Keller's FREE Workplace SafetyClicks™ email newsletter brings quick-read workplace safety and compliance news right to your email box.