Don't get duped into discriminatory employment decisions
Posted June 1, 2017
If you've ever wondered whether the "cat's paw" theory (from Aesop's Fables) applies to FMLA discrimination/retaliation (and who hasn't?), now another federal court has helped put your mind to rest: Yes, it does.
In employment law, the cat's paw theory refers to a situation in which a biased subordinate, who lacks decision-making power, uses a formal decision-maker as a dupe in a deliberate scheme to trigger a discriminatory employment action.
Case in point
An employee, Steve, took FMLA leave for a serious mental health condition. His supervisors and managers indicated that Steve was having a hard time effectively performing his job duties. After taking leave, Steve was demoted.
After the demotion, there was evidence that Steve's work was improving, and some evidence that he still struggled with some aspects of his job. About the time of the demotion, Steve's relationship with his supervisor suffered. The supervisor called Steve out publicly and in private regarding his job performance. At one point in a private meeting, Steve's supervisor asked if he was planning on being out again any time soon, which appeared to refer to Steve's FMLA leave.
One day, a company director noticed that Steve was not at his desk for a large portion of the day. In a meeting to discuss this and Steve's general disengagement, Steve admitted to being harassed by his supervisor and others. The harassment claim was investigated, but determined to be unfounded.
The supervisors provided their information regarding Steve's job performance to the company owner, who decided to terminate Steve. They did not mention Steve's FMLA leave. Did the supervisors use the owner to get Steve fired? Did the supervisors have significant influence over the company owner?
The employee sued, arguing that his supervisors sought to fire him in retaliation for taking FMLA leave, which they did by manipulating the company owner. The employer argued that Steve was demoted and fired because he was unable to keep up with his workload. Unfortunately, there was conflicting evidence regarding Steve's performance before and after the demotion. There was also a lack of evidence comparing Steve's performance to his co-workers. Finally, there was also no evidence that an independent investigation regarding Steve's performance was performed. His supervisors provided their information to the decision-makers, and the decision-makers demoted and terminated him.
The court found in favor of the employee regarding the cat's paw theory, finding that it was possible the supervisors used the company owner to retaliate against Steve because he took FMLA leave.
Aesop's fable
The story behind the theory stems from an Aesop fable involving a cat that is manipulated by a monkey into pulling chestnuts out of a fire. In doing so, the cat burns his paw and is unable to enjoy the chestnuts, but the monkey eagerly devours them. The monkey used the cat to get what he wanted.
Marshall v. Rawlings Co., 6th Circuit Court of Appeals, No. 16-5614, April 20, 2017
This article was written by Darlene Clabault of J. J. Keller & Associates, Inc.
---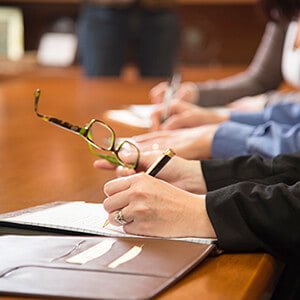 J. J. Keller's Family and Medical Leave Act (FMLA) Consulting Services can help your company ensure compliance with FMLA requirements and minimize the law's burden to your organization.
---
J. J. Keller's FREE HRClicks™ email newsletter brings quick-read human resources-related news right to your email inbox.