An employee's notice for FMLA leave can be as subtle as crying
Posted June 15, 2017
Herein lies a tale of a domino effect that began with an employee being subjected to a hostile work environment based on her national origin. This led the employee to become distraught to the point where she experienced physical symptoms, which led to her being asked to decide whether to stay or resign. This, then, led to a Family and Medical Leave Act (FMLA) case regarding what employee notice of the need for leave can look like.
Whew! And that's just the bird's-eye view.
Case in point
An employee, Eve, worked for a school district where some of her coworkers regularly made derogatory remarks about her race. Eve found these comments degrading, hostile, and offensive, so she complained about it to the school principal several times. She was told, however, that there was nothing that could be done because the secretaries' union was too strong.
Eventually, Eve became distraught about her work environment and applied for, and obtained, a transfer to another school district. Soon thereafter, however, an associate principal at the new district began making racially-charged derogatory remarks. Afterward, Eve became extremely distraught and began crying regularly and uncontrollably at work.
While crying uncontrollably, she told her supervisor (whom she had known for years) that she was overwhelmed, afraid, and unsure if she could continue working. About a month later, she called school counselors regarding her issues. She was told she would need to decide whether to continuing working or resign. Eve again approached her supervisor while crying uncontrollably and explained her predicament, that she had not been sleeping or eating. Again, Eve was told she needed to decide whether to stay at work or resign.
Eve chose to resign as she felt she had no alternatives. Less than two weeks later, she was hospitalized and diagnosed with depression, anxiety disorder, panic disorder, and insomnia.
She filed suit against her employer for discrimination based on her race, as well as interference with her FMLA rights.
For the FMLA part, Eve argued that the employer failed to provide her with appropriate notices and that it knew, or should have known, she was suffering from a medical condition that made her unable to perform her job.
The employer argued that it could not have known that Eve had a serious health condition, particularly since Eve herself, at that time, did not know she had one. The crying at work could be considered a normal reaction to the stress of a new job.
The court indicated that the requirement for an employee to provide notice of the need for leave is not demanding; that clear abnormalities in employee behavior may constitute constructive notice of a serious health condition. This could be observable changes in an employee's condition or uncharacteristic or unusual conduct at work. Eve's crying at work was a dramatic departure from her normal behavior — it would be unusual for any employee. Even the counselors and her supervisor indicated that the crying led them to question her ability to work.
Eve's crying, therefore, could be seen as a notice she had a serious medical condition that would qualify for FMLA leave. The fact that Eve did not know of her medical condition did not undermine her FMLA claim.
The claim regarding the race discrimination was also allowed to proceed.
Here is another illustration of how employers need to be aware of what an employee's notice of the need for leave might look like, including crying employees. It does not matter if an employee has yet to be diagnosed or even if she does not know she has a serious health condition.
Valdivia v. Township High School District 214, N.D. of IL, NO 16-C-10333, May 15, 2017
This article was written by Darlene Clabault of J. J. Keller & Associates, Inc.
---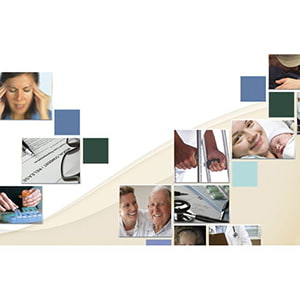 J. J. Keller's FMLA for Supervisors Training gives supervisors and managers critical Family and Medical Leave Act information.
---
J. J. Keller's FREE HRClicks™ email newsletter brings quick-read human resources-related news right to your email inbox.