Survey finds 33 percent of workers say safety takes a back seat to productivity
Posted June 23, 2016
The National Safety Council (NSC) released survey results June 20 showing 33 percent of the 2,000 employees polled across the nation believe employers prioritize productivity over safety at their organizations.
The percentage was even higher among employees in high-risk industries. Sixty percent of respondents in the construction industry, and 52 percent of those working in agriculture, forestry, fishing and hunting, felt safety was less of a priority than finishing tasks. These findings are particularly alarming because those industries are first and second when it comes to the number of occupational deaths each year, according to the NSC.
The number of workplace deaths in 2014 was as high as it has been since 2008, according to data from the Bureau of Labor Statistics. More than 4,800 workers died from incidents such as car crashes, contact with objects or equipment, exposure to harmful substances, and slips, trips and falls.
The NSC says gauging Americans' perceptions toward their safety at work may help provide further insight into the increasing numbers of workplace deaths.
Other key survey findings include:
49 percent of temporary and contract workers, and 41 percent of employees working in health care settings, said they were afraid to report safety issues.
62 percent of construction workers, and those in agriculture, forestry, fishing and hunting, believe management does only the minimum required by law to keep employees safe.
61 percent of employees in the agriculture, forestry, fishing and hunting industry say there is resistance to working safely among employees.
70 percent of employees say safety training is part of their orientation and that employee health and well-being is promoted at work.
---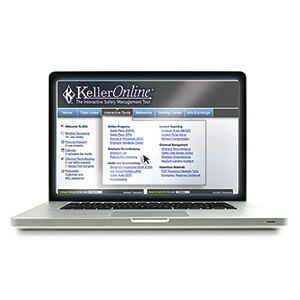 The KellerOnline® safety management tool is used by 19,000+ safety pros to help reduce accident rates and lower workers' comp costs.
---
J. J. Keller's FREE Workplace SafetyClicks™ email newsletter brings quick-read workplace safety and compliance news right to your email box.