New inspection bulletins arrive on eve of Roadcheck
Posted May 12, 2023
The 72-hour International Roadcheck inspection event begins on Tuesday, May 16, and new inspection bulletins from the Commercial Vehicle Safety Alliance (CVSA) could help drivers pass the test.
The annual event involves approximately 10,000 CVSA-certified inspectors across North America performing truck and bus safety inspections. At least year's event, over 59,000 inspections resulted in 12,500 commercial vehicles and 3,700 drivers being placed out of service (OOS).
Knowing what inspectors are looking for can help avoid violations, and the CVSA has posted new and updated inspection bulletins that can help with that. As added/revised on April 27, 2023, the bulletins address:
Inspection of automatic tire-inflation and tire-pressure-monitoring systems,
How to deactivate a "brake hold mode" or "hill start aid" brake function during an inspection,
Inspection procedures for hydraulic and electric brake systems, and
Inspection of Canadian drivers' licenses and medical qualifications.
These and other bulletins are available from the CVSA at www.cvsa.org.
This year's Roadcheck, which concludes on May 18, will emphasize anti-lock braking systems (ABS) and cargo securement violations. By far, brake-system violations are the most common vehicle violation found during Roadcheck, comprising over 25 percent of all vehicle OOS violations during the 2022 event. Cargo securement violations came in fourth place at nearly 11 percent of vehicle OOS violations.
This article was written by Daren Hansen of J. J. Keller & Associates, Inc.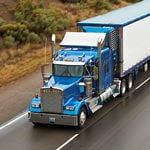 Looking for more on transportation safety?
Get the information and products you need to stay on top of industry changes and comply with regs.