PHMSA issues HM-215O final rule
Posted May 8, 2020
The Pipeline and Hazardous Materials Safety Administration (PHMSA) published its long-awaited final rule for HM-215O - Harmonization with International Standards.
The amendments to the Hazardous Materials Regulations (HMR) in this final rule are effective on March 11, 2020. Mandatory compliance for this final rule will be May 10, 2021.
The changes in this rule affect the HMR in Parts 171, 172, 173, 174, 175, 176, 178, and 180. Some of the major changes include:
Updating references to international regulations, including the International Civil Aviation Organization (ICAO) Technical Instructions, the International Maritime Dangerous Goods (IMDG) Code, the United Nations (UN) Model Regulations, the UN Manual of Tests and Criteria, the Globally Harmonized System of Classification and Labelling of Chemicals, the Canadian Transportation of Dangerous Goods Regulations, and various International Organization for Standardization (ISO) standards.
Making numerous changes to the §172.101 Hazardous Materials Table. Includes adding, revising, or removing shipping names, hazard classes, packing groups, special provisions, packaging authorizations, bulk packaging requirements, and passenger and cargo aircraft maximum quantity limits.
Adding a classification system for articles containing hazardous materials that do not already have a proper shipping name. This addresses situations in which hazardous materials or hazardous materials residues are present in articles and authorizes a safe method to transport articles that may be too large to fit into typical packages.
Requiring lithium battery manufacturers to test lithium batteries and make the lithium battery test summary available to subsequent distributors.
Requiring luggage (smart bags/luggage) equipped with a lithium battery or batteries to be carried in the cabin of the aircraft unless the battery or batteries are removed.
Adding segregation requirements for lithium batteries when transported on aircraft with other hazardous materials.
Including a non-testing alternative for classifying corrosive mixtures using existing data on its chemical properties.
Extending sunset dates for provisions concerning the transportation of polymerizing substances from January 2, 2019, to January 2, 2023.
This article was written by Michael Atkinson of J. J. Keller & Associates, Inc.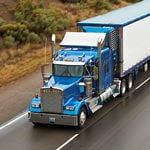 Looking for more on transportation safety?
Get the information and products you need to stay on top of industry changes and comply with regs.