FMCSA, NHTSA seek input on regulation of automated vehicles
Posted May 30, 2019
The Federal Motor Carrier Safety Administration (FMCSA) and National Highway Traffic Safety Administration (NHTSA) are now accepting comments on the regulation of automated vehicles upon publication of advance notices of proposed rulemaking (ANPRM) in the Federal Register on Tuesday, May 28.
The agencies are seeking input on how the current regulations may need to be amended to facilitate the adoption of automated driving systems (ADS), and how the rules might be impacted by the emergence of ADS.
Comments on the ANPRMs must be received on or before July 29, 2019. Comments can be submitted using docket number FMCSA-2018-0037 or NHTSA-2019-0036 at regulations.gov.
FMCSA is seeking guidance on topics such as commercial driver's license (CDL) endorsements, hours-of-service (HOS) rules, medical qualifications, distracted driving, drug and alcohol testing, roadside inspections, repair, maintenance, and cybersecurity.
NHTSA is seeking comments on potential regulatory barriers to the deployment of ADS vehicles posed by certain existing Federal Motor Vehicle Safety Standards (FMVSS).
The FMCSA has been gathering public input on vehicle automation for several years. The current focus is highly automated vehicles, where a truck or bus driver may not even be needed in the vehicle or may only be needed for certain tasks.
A sample of questions from the FMCSA's request for comments includes:
Should a CDL endorsement be required of individuals operating an automated driving system (ADS)-equipped commercial motor vehicle (CMV)?
Should a driver be required to have specialized training for an ADS-equipped CMV?
Should HOS rule changes be considered if ADS technology performs all the driving tasks while a human is off-duty or in the sleeper berth, or physically remote from the CMV?
Should HOS requirements apply to both onboard and remote operators?
Should FMCSA consider revising its rules to ensure that (1) any human exercising control of an ADS-equipped vehicle must continue to comply with all the rules under Part 392, and (2) a CMV under the control of a Level 4 or Level 5 ADS must satisfy the operational rules?
Should FMCSA require that motor carriers deploying ADS-equipped CMVs ensure the vehicle can pull over in response to federal and state officials or move out of the way of first responders?
What types of safety and cargo security risks may be introduced with the integration of ADS-equipped CMVs?
---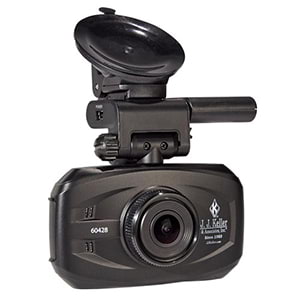 J. J. Keller's Dash Cam captures video recordings immediately before and after an event or accident for documented proof.
---
J. J. Keller's FREE Transportation SafetyClicks™ email newsletter brings quick-read safety and compliance news right to your email box.
Sign up to receive Transport SafetyClicks™.