Labor group gives 'thumbs down' to petition for hair testing
Posted May 1, 2017
In comments submitted to the Federal Motor Carrier Safety Administration (FMCSA), the Transportation Trades Department, AFL-CIO (TTD) vehemently opposes the use of hair samples to test commercial drivers for controlled substances.
The FMCSA solicited comments on a petition filed by several motor carriers asking to use hair specimens in DOT pre-employment drug tests rather than urine samples. Urinalysis is currently the only approved drug testing method under 49 CFR Parts 40 and 382. TTD asks the agency to deny the petition.
TTD cites concerns over the reliability, accuracy and fairness of hair testing. According to TTD, hair samples have been shown to produce false results and have the potential for racial bias. According to TTD, darker and more porous hair retains some drugs at greater rates than lighter hair, and hair specimen can test positive for drugs drivers never ingested. Such testing could result in drivers losing their livelihood.
TTD also warns that hair testing does not have federal oversight. The FAST Act restricts the use of hair samples until the Department of Health and Human Services issues scientific and technical guidelines on the topic.
---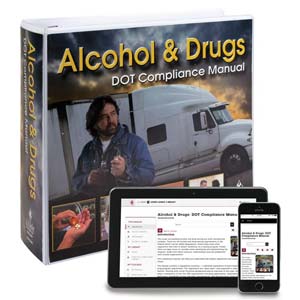 J. J. Keller's Alcohol & Drugs DOT Compliance Manual can help you understand and comply with DOT's Alcohol & Drug Testing requirements, including 49 CFR Parts 382 and 40.
---
J. J. Keller's FREE Transportation SafetyClicks™ email newsletter brings quick-read safety and compliance news right to your email box.