Illegal drug use increases among U.S. workers, says Drug Testing Index
Posted May 17, 2017
Illegal drug use is more prevalent than ever in the American workforce, according to a study conducted by Quest Diagnostics. The company analyzed approximately ten million workplace drug test results, finding the highest positivity rate in 12 years.
According to the annual Quest Diagnostics Drug Testing Index™, positive urine drug tests for the combined U.S. workforce in 2016 was 4.2 percent, the highest annual positivity rate since 2004. In 2015, overall positivity was 4.0 percent.
While overall illegal drug use climbed higher in 2016, researchers said cocaine use also continued its upward trend. Urine tests showed cocaine use increased for the fourth consecutive year in the general workforce and for the second consecutive year in federally mandated, safety-sensitive workers. Drug testing is federally mandated for these workers, which include pilots, commercial vehicle drivers, and workers in nuclear power plants. The Index shows that for both segments of the U.S. workforce, the positivity rate for cocaine in post-accident urine drug tests was more than twice that of pre-employment drug tests. This number was also higher than the rate in random drug tests.
Marijuana use also increased, and tests for marijuana positivity doubled the national average in Colorado and Washington, where recreational use of the drug is legal. An analysis of the results of oral fluid testing, which detects recent drug use, found marijuana positivity increased almost 75 percent, from 5.1 percent in 2013 to 8.9 percent in 2016 in the general workforce.
Tests for methamphetamine use also showed increases in usage among the U.S. workforce, up more than eight percent in urine testing in both the general workforce and federally mandated, safety-sensitive workforces when compared to 2015.
Heroin use neither increased, nor decreased, according to the Index, while prescription opiate positivity actually decreased. Quest Diagnostics points out that state and federal authorities have worked to better control opiate prescribing in an effort to address the opioid crisis.
---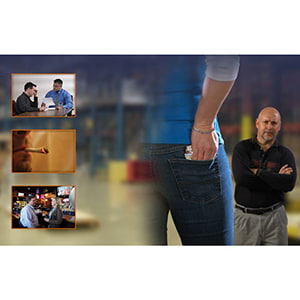 J. J. Keller's Substance Abuse Training for Supervisors and Employees takes a proactive approach to training your employees and supervisors about the high costs of substance abuse.
---
J. J. Keller's FREE Workplace SafetyClicks™ email newsletter brings quick-read workplace safety and compliance news right to your email box.