Employees cannot use FMLA as a tool to avoid termination
Posted May 18, 2017
All too often, an employee with attendance issues waits until the final moment – the termination meeting – to inform you that the absences were caused by a medical condition; that they should have been covered by the Family and Medical Leave Act (FMLA).
The good news is that the FMLA does not require employers to excuse past absences in all situations.
Case in point
Harold, an employee, began experiencing stress and anxiety for which he sought medical attention. He kept his boss, Cheryl, abreast of his absences. Due to some relationship issues with Cheryl, Harold had a nervous breakdown at work. The discord between the two, continued and worsened Harold's symptoms.
For Christmas that year, Harold received a sport pistol as a gift, as sport shooting was one of his hobbies. Harold told Cheryl of the gift. This information did not make Cheryl comfortable, and did nothing to improve their relationship.
Cheryl was afraid Harold would bring the gun into the workplace. In a voicemail, Cheryl directed Harold to not come to work the following day.
When Harold went to the facility to drop off keys to a storage room, he found his access to the building denied. Harold was again told not to come to work.
A few days later, Harold began fearing for his job and told Cheryl he would be out sick for the week and was scheduled to see his doctor. He received a doctor's note to take time off for treatment. Harold, however, never shared this with anyone.
Soon thereafter, Harold was terminated.
In his lawsuit, Harold claimed that his FMLA rights were violated; that he was terminated because he needed leave. His argument, however, failed because his boss did not know, at the time of his termination, that he intended to take FMLA-protected leave. In his email, he had simply called in "sick."
The court indicated that the employee's email did not trigger the termination. Harold had consistently been accommodated with leave, so his employer did not violate the FMLA.
Harold then tried to argue that the timing of the termination was suspect, because he was let go close to the time he sent the email indicating that he was sick. While such timing can be a factor, it isn't always enough.
The court looked at the longstanding disputes between the employee and employer, and the fact that Cheryl had expressed fear that Harold might bring his gun to work. He was even locked out and began to worry about his job – all before he sent his email asking for time off.
The court ruled that the "FMLA is not a tool an employee can use to delay or avoid a termination." The tensions between the two were well entrenched before Harold requested time off.
Had Harold's email provided more detail, he might have had a better argument, even though he might not have prevailed, given the details involved.
Germanowski v. Commonwealth of Massachusetts, 1st Circuit Court of Appeals, No. 16-1306, April 12, 2017.
This article was written by Darlene Clabault of J. J. Keller & Associates, Inc.
---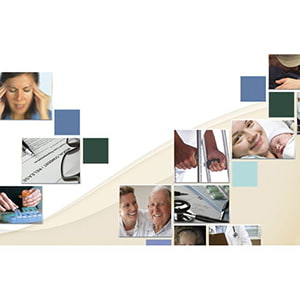 J. J. Keller's FMLA for Supervisors Training gives supervisors and managers critical Family and Medical Leave Act information.
---
J. J. Keller's FREE HRClicks™ email newsletter brings quick-read human resources-related news right to your email inbox.