British Columbia to implement mandatory entry-level driver training requirements
Posted April 9, 2021
British Columbia recently joined a handful of other provinces in requiring mandatory entry-level training (MELT) for Class 1 drivers. As of October 18, 2021, new Class 1 drivers will be required to complete a 140-hour course, which includes air brake training, along with six hours of mandatory flexible practical training. The MELT course will include practical in-yard training, on-highway driving, and theoretical learning components, with a focus on National Safety Code requirements (hours of service, cargo securement, etc.). British Columbia's MELT requirements go above and beyond National Safety Code Standard 16, Commercial Truck Driver Entry Level Training (Class 1), which has a minimum of 103.5 hours of instruction and 8.5 hours of air brake instruction.
British Columbia's MELT course emphasizes safe operating practices that are unique to British Columbia, for example, the province's diverse climate and mountainous geography.
For drivers moving to British Columbia, the province will accept MELT equivalents from Alberta, Manitoba, Saskatchewan, and Ontario, with certain conditions specific to drivers from Alberta and Ontario. Drivers are advised to check with the Insurance Corporation of British Columbia (ICBC) for details. MELT completed in other countries is not accepted in British Columbia and this practice is consistent with other provinces with MELT requirements.
ICBC has provided a detailed FAQ document on the new MELT requirements available at icbc.com/driver-licensing/types-licences/Documents/melt-faqs.pdf.
This article was written by Heather Ness of J. J. Keller & Associates, Inc.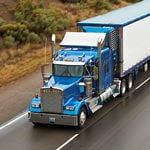 Looking for more on transportation safety?
Get the information and products you need to stay on top of industry changes and comply with regs.