PHMSA temporarily eases hazmat restrictions for hand sanitizers
Posted April 4, 2020
Hand sanitizers, due to their alcohol (flammable liquid) content, are considered hazardous materials. Motor carriers transporting hand sanitizers must comply with the hazardous materials regulations (HMRs), which can present a challenge, given that demand for hand sanitizers is high, but regulatory requirements are tight.
To help increase the availability of hand sanitizers during the coronavirus (COVID-19) public health emergency, the Pipeline and Hazardous Materials Safety Administration (PHMSA) is providing temporary relief from certain HMRs for highway transporters.
On April 2, 2020, the agency issued a temporary policy for the transportation of certain alcohol-based hand sanitizer products.
PHMSA is providing relief for additional packaging configurations and sizes to facilitate transportation of these vital commodities from facilities operating under Food and Drug Administration guidance. PHMSA's policy provides special packaging rules for hand sanitizers transported in small containers (not over 8 gallons) and in larger containers (8 gallons and up to 119 gallons).
The policy is effective until July 2, 2020, or when the public health emergency is over, whichever occurs first. The policy can be viewed at JJKeller.com.
This article was written by Heather Ness of J. J. Keller & Associates, Inc.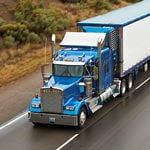 Looking for more on transportation safety?
Get the information and products you need to stay on top of industry changes and comply with regs.