Transporters of specific petroleum-based fuel granted exemption from 30-minute break
Posted April 10, 2018
The Federal Motor Carrier Safety Administration (FMCSA) granted an application submitted by the National Tank Truck Carriers, Inc. (NTTC) and the Massachusetts Motor Transport Association, Inc. (MMTA) on behalf of the transportation of specific petroleum-based fuel in interstate commerce. The two associations asked for an exemption from the 30-minute rest break requirement in the federal hours-of-service (HOS) regulations.
Federal HOS requirements
According to federal regulations, interstate drivers — who are required to maintain a record of duty status, or log, on board the commercial motor vehicle (CMV) — are subject to the 30-minute rest break provision. However, those drivers who meet the criteria to claim the "100 air-mile radius exception" do not have to maintain a log and are not subject to the 30-minute rest break requirement.
NTTC and MMTA's concerns
The tank trucks are normally loaded with products in the morning, and deliver the products to three or more service stations during the remainder of the duty day. Most of the estimated 38,000 vehicles engaged in such transportation each day qualify for the 100 air-mile radius exception. However, on rare occasions, they unexpectedly exceed the criteria to complete the day within 12 hours, and are required to log the day.
NTTC and MMTA outlined the concerns they have with interrupting delivery of hazardous materials in order for the driver to take the required 30-minute rest break. For instance, as a security measure, a motor carrier may require that a tank truck transporting certain fuels be attended by the driver when the vehicle is stopped, and a driver attending a CMV is not considered off duty as required by the rest-break rule. Attendance is not required by regulation except for transporters of certain explosives.
FMCSA's decision
FMCSA granted this exemption because it found that the level of safety achieved by this industry operating under the terms and conditions of the exemption, would be equal to, or greater than, the level of safety that would be achieved if the drivers were required to take the rest break.
These drivers receive several short "breaks" each day when they unload product at service stations. While the exemption will allow these drivers to operate beyond the 12th hour, they will still have to complete their duty day before the 14-hour limit by which most CMV drivers are governed. In addition, these drivers will be required to maintain an HOS log in accordance with Part 395, as required of all CMV drivers who find during a duty day that they are not qualified for the 100 air-mile radius exception.
The exemption is effective April 9, 2018, and expires on April 10, 2023.
---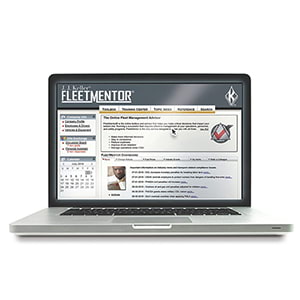 J. J. Keller® FleetMentor® is the online toolbox and advisor that will help you cover all areas of the CSA BASICs.
---
J. J. Keller's FREE Transportation SafetyClicks™ email newsletter brings quick-read safety and compliance news right to your email box.