White House memo answers 39 questions on reducing regulations
Posted April 12, 2017
A recent White House memorandum provides guidance for agency heads on how to implement Executive Order (EO) 13771, "Reducing Regulation and Controlling Regulatory Costs." EO 13771, published January 30, 2017, is known as the "two-for-one" order. It directed federal agencies to identify two regulations to be repealed for every one regulation proposed. In addition, total incremental costs of all new regulations, including repealed regulations, finalized in 2017 must be no greater than zero.
The new memo answers 39 questions that pertain to EO 13771, including how to determine costs savings associated with regulatory and deregulatory actions, how to determine regulatory baselines, and how to prioritize existing requirements to repeal or revise.
The memo explains that agencies planning to propose regulations on or before September 30, 2017, should:
Identify two existing regulatory actions to eliminate or propose for elimination on or before September 30, 2017, in a reasonable period of time before issuing the regulatory action; and
Fully offset the total incremental costs of the regulatory action by September 30, 2017.
According to the memo, a "regulatory action" is defined as:
A significant regulatory action that has been finalized and that imposes total costs greater than zero; or
A significant guidance document (i.e., interpretive guidance) reviewed by the White House that has been finalized and that imposes total costs greater than zero.
On the other hand, a "deregulatory action" is an action that has been finalized and has total costs less than zero. Deregulatory actions that meet the requirements of EO 13771 may include:
Informal, formal, and negotiated rulemakings;
Guidance and interpretive documents;
Some actions related to international regulatory cooperation; and
Information collection request that repeal or streamline recordkeeping, reporting, or disclosure requirements.
The memo also describes what will happen if an agency misses its deadline to finalize at least twice as many EO 13771 deregulatory actions as regulatory actions during the fiscal year. In that case, the agency must, within 30 days of the end of the fiscal year, submit for White House approval, a plan for coming into full compliance with EO 13771. The plan must address:
The reason for, and magnitude of, the non-compliance;
How and when the agency will come into full compliance;
Any other relevant information requested by the White House.
The White House may recommend the agency take additional steps to achieve compliance, such as requesting ideas from the public on which deregulatory actions to pursue.
---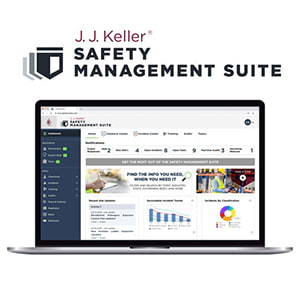 The J. J. Keller® Safety Management Suite, formerly KellerOnline®, provides safety professionals with the tools and applications to help drive performance, reduce risk, and ensure compliance.
---
J. J. Keller's FREE Workplace SafetyClicks™ email newsletter brings quick-read workplace safety and compliance news right to your email box.