Questions, concerns flowing in about proposed CSA changes
Posted March 10, 2023
In an effort to explain proposed changes to its Compliance, Safety, Accountability (CSA) enforcement program, the Federal Motor Carrier Safety Administration (FMCSA) held the first of three planned question-and-answer webinars on Tuesday, March 7, 2023.
Agency representatives addressed a variety of concerns, from whether CSA scores will be made public (they won't be) to how long it will take to roll out the changes (the precise schedule is not yet known).
The proposed overhaul of the CSA scoring system was first announced on February 14, along with a "preview" site where motor carriers can learn about the changes and see how their CSA scores will be affected. The site is available at https://csa.fmcsa.dot.gov/prioritizationpreview.
The FMCSA plans to accept public comments on the proposed changes until May 16. Over 50 comments have been submitted so far.
During the webinar, the FMCSA stressed that the new system will focus more on patterns of violations, singling out carriers with a continual disregard for safety. The agency also explained that having a new scoring category for "Vehicle Maintenance: Driver Observed" will help investigators gain insight into whether problems can be tied to the maintenance shop or drivers.
The webinar also highlighted many elements that will not be changing, including:
The DataQs and Inspection Selection systems,
Safety fitness determinations,
Time weighting, and
The use of violations that were caused by a crash.
Comments on the new CSA model may be submitted at www.regulations.gov under docket number FMCSA-2022-0066.
This article was written by Daren Hansen of J. J. Keller & Associates, Inc.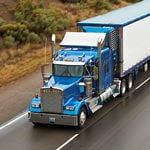 Looking for more on transportation safety?
Get the information and products you need to stay on top of industry changes and comply with regs.