Lower fees coming for 2024 UCR
Posted March 24, 2023
FMCSA is proposing to amend regulations for the annual registration fees states collect from motor carriers, motor private carriers of property, brokers, freight forwarders, and leasing companies for the Unified Carrier Registration (UCR) Plan and Agreement for the 2024 registration year and subsequent registration years. The fees for the 2024 registration year would be reduced below the fees for 2023 by approximately 9 percent overall, with varying reductions between $4 and $3,453 per entity, depending on the applicable fee bracket.
The UCR Plan Board anticipates an increase in fees will be necessary for 2025, following the large fee decreases in the previous years.
This article was written by Corrina Peterson of J. J. Keller & Associates, Inc.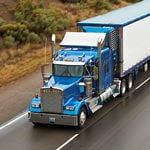 Looking for more on transportation safety?
Get the information and products you need to stay on top of industry changes and comply with regs.