Employers to receive updates to Clearinghouse queries
Posted March 14, 2023
The CDL Drug and Alcohol Clearinghouse will now notify a motor carrier within a year of any query when additional information has been added to a driver's record.
As of March 8, 2023, the Clearinghouse will email motor carriers when new information has been added to a driver's record within 12 months of a pre-employment or annual query. The notification will alert carriers to a new violation, an updated return-to-duty status, or removed violation.
Prior to this new Clearinghouse feature, motor carriers were only notified within 30 days of conducting a pre-employment query, leaving them unaware of changes to a driver's record until the annual query request or a roadside inspection report indicating a prohibited status.
Responding to an update
If a motor carrier receives a notification of a change to a driver's Clearinghouse record, they should request a full follow-up query within 24 hours to ensure the driver is not in a "Prohibited" status. A "Prohibited" status is the result of an unresolved violation under Part 382 and prevents the driver from performing safety-sensitive functions.
A full query of the Clearinghouse requires the driver's consent via their personal Clearinghouse account. A driver who does not have an account must create one as soon as possible to grant consent to the employer.
If a driver fails to provide consent (refuses or does not have an account), the employer must remove the driver from safety-sensitive functions. The driver cannot resume safety-sensitive functions until a full query is conducted and the results indicate a "Not Prohibited" status.
This article was written by Kathy Close of J. J. Keller & Associates, Inc.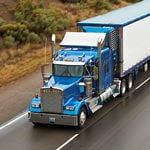 Looking for more on transportation safety?
Get the information and products you need to stay on top of industry changes and comply with regs.