FMCSA extends COVID-19 emergency exemption
Posted March 2, 2022
The Federal Motor Carrier Safety Administration (FMCSA) has once again extended the exemption to 49 CFR 395.3 that was enacted in response to the COVID-19 pandemic.
The agency's Emergency Declaration was due to expire on February 28, 2022. Because supply chain disruptions continue to impact the entire U.S. and threaten to slow down a response to variants and potential rises in infections, the agency is again extending the exemption, this time until May 31, 2022.
Emergency declaration
The emergency exemption provides hours-of-service relief to qualifying motor carriers supporting pandemic relief efforts. The emergency exemption has been in place since March 2020. The exemption applies to the transportation of a limited list of commodities, including:
Livestock and livestock feed;
Medical and sanitation supplies, vaccines, and related products and equipment for the testing, diagnosis and treatment of COVID-19, and for community safe-ty, sanitation, and prevention of community transmission of COVID-19;
Food, paper products, and other groceries for emergency restocking of distribution centers or stores;
Gasoline, diesel, jet fuel, and ethyl alcohol; and
Supplies to assist individuals impacted by the consequences of the COVID-19 pandemic (e.g., building materials for individuals displaced or otherwise impacted as a result of the emergency).
The latest extension continues to offer relief from the hours-of-service limits in 49 CFR 395.3. This means eligible drivers are not required to have a minimum amount of rest and may drive after the normal 11-hour driving limit, 14-hour duty limit, and/or 60/70-hour weekly limit. They must be in compliance, however, with all other federal safety requirements related to driver qualification, vehicle inspections and maintenance, drug and alcohol testing, licensing, cargo securement, etc. They also must log their time as they normally would, whether using paper logs, electronic logs, or short-haul time records.
Reporting requirement remains
Carriers must continue to report their usage of the emergency exemption to the FMCSA. Specifically, motor carriers that use the exemption must log in to their FMCSA Portal account within five days after the end of each month to report their use of the exemption. Carriers are to access the "Emergency Declaration Reporting" tool under the "Available FMCSA Systems" section on the Portal website.
The latest exemption declaration went into effect at 12:00 A.M. (ET), March 1, 2022, and shall remain in effect until 11:59 P.M. (ET), May 31, 2022, unless modified or revoked sooner.
Licensing and medical card waivers have expired
Previously, FMCSA issued waivers that provided extensions to drivers with expiring commercial learners' permits (CLPs) and commercial drivers' licenses (CDLs). Those waivers expired on February 28, 2022, and have not been extended. However, given the critical need for drivers, the FMCSA has issued a new enforcement policy which states that drivers may continue to operate with an expired license and/or medical card until no later than April 15, 2022. The policy applies only to those whose license expired after February 29, 2020, or whose medical card expired after November 30, 2021.
Note that the FMCSA enforcement policy does not prevent states from enacting their own enforcement standards. Check with your state for details before operating with an expired credential.
This article was written by Jen Loomis of J. J. Keller & Associates, Inc.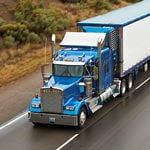 Looking for more on transportation safety?
Get the information and products you need to stay on top of industry changes and comply with regs.