DOT proposes oral fluid drug testing
Posted March 3, 2022
The Department of Transportation (DOT) announced that it has opened for comments a proposed rule that would allow oral fluid drug testing under Part 40.
If implemented, the new rule would have several benefits over the current testing method. For one, an oral fluid test is $10 to $20 less than a urine test, which could add up to significant savings for carriers. Additionally, oral fluid testing would allow all specimen collections to be observed without infringing on drivers' privacy the way that observed urine collections do. This will make it much more difficult, if not impossible, for drivers to cheat on drug tests. Oral fluid testing will also be a more appealing option for those with health conditions that make it difficult to produce an adequate urine sample. Finally, the addition of oral fluid testing will not require carriers to discontinue use of urine testing, but instead will offer flexibility to employers by allowing them to determine which test method they will use in different testing scenarios.
Since its implementation in 1988, Part 40 has only allowed drug testing to be conducted on urine. The DOT states that although oral fluid testing did not meet Health and Human Services (HHS) standards for identifying controlled substances in the early days of Part 40, there have been scientific advances that have improved the accuracy of oral fluid testing. Oral fluid testing has been allowed for Federal employee workplace testing since January 1, 2020.
This article was written by Jen Loomis of J. J. Keller & Associates, Inc.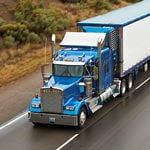 Looking for more on transportation safety?
Get the information and products you need to stay on top of industry changes and comply with regs.