Canada's ELD educational enforcement period extended to January 1, 2023
Posted March 8, 2022
Canada's electronic logging device (ELD) mandate enforcement start date has been extended to January 1, 2023. The newly announced date gives carriers an additional 6 ½ months to prepare for ELDs.
A recent "message for industry" issued by the Canadian Council of Motor Transport Administrators (CCMTA) notes that the transportation industry has been under significant pressure over the past two years. The message also states that the jurisdictions have been monitoring industry challenges and have recognized a need for an ELD extension. Extending the date gives motor carriers more time to find, purchase, and install ELDs. Carriers will also have more time to conduct appropriate training on ELDs.
Carriers are reminded that Canada's ELD mandate requires the use of certified ELDs, meaning that any ELD used in Canada must be tested and certified by a third-party certification body. A listing of certified devices is available on Transport Canada's website.
Canada's ELD mandate applies to federally regulated carriers in Canada as well as U.S.-based carriers operating into Canada.
This article was written by Heather Ness of J. J. Keller & Associates, Inc.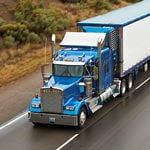 Looking for more on transportation safety?
Get the information and products you need to stay on top of industry changes and comply with regs.