Updating your post-pandemic DQ files
Posted March 12, 2021
This past week marked the one-year anniversary of the COVID-19 shutdown in the United States. The trucking industry was dramatically affected by this event as it was mobilized to meet consumer, medical, and other infrastructure needs during the pandemic.
In the midst of this national emergency, motor carriers encountered a variety of roadblocks preventing them from maintaining their driver files. The Federal Motor Carrier Safety Administration (FMCSA) acknowledged these disruptions by declaring an emergency and offering some regulatory relief for those providing direct assistance. Several other exemptions were published in the form of enforcement guidance, allowing for the temporary relief from specific safety regulations for motor carriers and drivers.
These waivers were extended multiple times over the past year. The FMCSA has indicated it will not extend the current waivers again. They are scheduled to expire on May 31, 2021.
In this two-part series you will be provided tips on bringing your driver files back into compliance. This week's article will address the Emergency Declaration, and part two will look at the waivers provided in enforcement guidance.
FMCSA's Emergency Declaration
The FMCSA issued an emergency declaration exempting motor carriers and their drivers from the majority of the Federal Motor Carrier Safety Regulations (FMCSRs) if they were providing direct relief related to the COVID-19 outbreak.
Motor carriers and drivers providing direct assistance weren't required to comply with Parts 390 through 399 of the FMCSRs. Driver qualification (DQ) files in Part 391 were included in the exemption. The Emergency Declaration has been in place since March 13, 2020, and through a series of extensions is due to expire on May 31, 2021.
What records were affected by the Declaration?
For those carriers and their drivers who were providing direct assistance, some DQ file recordkeeping may have been delayed, including:
New hire documents (e.g., application, initial motor vehicle record (MVR), road test, safety performance history, etc.). Those necessary documents should have been created when the driver was no longer providing direct assistance, but no later than May 31, 2021.
Renewable documents. An existing driver's recurring documents — annual MVR and its annual review, certificate of violations, or medical certification — may have been left undone during the relief efforts. As long as the carrier can show the file was updated as soon as the terms of the exemption ceased, the lapse is not a violation
Documenting use of the exemption
To know what is required of you after the pandemic, you must first look at the recordkeeping breaks that you claimed during the national emergency. In the event your driver files are ever audited, you will need to prove your driver qualified for an exemption, and that you brought his or her records into compliance when he or she no longer qualified or the recordkeeping break expired.
Motor carriers need to document that the driver was, in fact, providing direct assistance to take advantage of the exemption. This is especially important since the terms of the Emergency Declaration were modified in the extensions. You will need to show your driver qualified or continued to qualify during each extension.
Evidence may be in the form of shipping papers, correspondence with the shipper and receiver, and a copy of each version of the Emergency Declaration. As time goes on, these records and declarations may be hard to locate — so it is best to be proactive in your recordkeeping now. Visit our library of reference materials, which includes copies of the COVID-19 exemptions and waivers.
This proof should be stored for as long as you would be expected to present the DQ file document during an audit. For new hire documents, this is duration of employment plus three years. For renewable documents, it is three years.
This article was written by Kathy Close of J. J. Keller & Associates, Inc.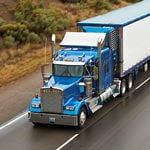 Looking for more on transportation safety?
Get the information and products you need to stay on top of industry changes and comply with regs.