Transporters wait on FMCSA to respond to national emergency related to coronavirus
Posted March 14, 2020
President Donald Trump declared a national emergency on March 13, 2020, in response to the threat of coronavirus.
The President issued "broad new authority to the Secretary of Health and Human Services" to help respond to the national health crisis.
J. J. Keller & Associates is monitoring this development. In the event the Federal Motor Carrier Safety Administration (FMCSA) announces an emergency declaration for those providing direct assistance to those affected by the coronavirus, we will update our customers.
How do Emergency Declarations work?
When the FMCSA declares an emergency declaration, it is limited to those providing vital supplies and transportation services to a disaster area in the United States.
Relief from Federal Motor Carrier Safety Regulations is limited to a maximum of 30 days, unless extended by FMCSA itself. Motor carriers and drivers engaged in specific aspects of the emergency relief effort may be given temporary suspension of certain federal safety regulations, including hours of service.
The FMCSA has provided the following conditions in order to take advantage of an Emergency Declaration:
Drivers responding to provide "direct assistance" to an "emergency" meeting the definitions in 49 CFR 390.5 and declared by FMCSA or a governor, are exempt from applicable regulations in all states on their route to the emergency, even though those states may not be involved in the emergency or stated in the declaration of emergency.
These exemptions, when in effect, only apply to 49 CFR Parts 390-399. They do not exempt drivers/carriers from the requirements relating to CDL, drug/alcohol, hazardous materials, size and weight, or state/federal registration and tax requirements. However, a Governor's Declaration may add some of those exemptions.
Even if an Emergency Declaration is still in effect, the emergency must be on-going and you must be providing direct emergency assistance in order to be exempt from safety regulations.
There is no requirement to carry a copy of the declaration in the vehicle unless stated so in the declaration itself.
Drivers and carriers should coordinate with state emergency officials before providing assistance. State regulations regarding size and weight, permits, taxes, etc. may not have been waived.
Even though safety regulations may be suspended, drivers and carriers are expected to use good judgment and not operate vehicles with fatigued or ill drivers, or under any conditions presenting a clear hazard to other motorists using the highways.
This article was written by Kathy Close of J. J. Keller & Associates, Inc.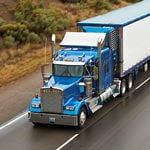 Looking for more on transportation safety?
Get the information and products you need to stay on top of industry changes and comply with regs.