Coronavirus creates a headache for DOT testing programs
Posted March 20, 2020
The Federal Motor Carrier Safety Administration (FMCSA) has yet to address mounting concerns over how motor carriers are to fulfill DOT drug and alcohol testing requirements during the COVID-19 (coronavirus) pandemic. Sources say the agency is working on a response.
The current Emergency Declaration for those providing direct assistance to the crisis does not include an exemption from the testing rules in Part 382. Even if the agency were to exempt eligible motor carriers from testing, those who are not assisting in emergency-response efforts are still finding it difficult to manage their DOT testing programs during the crisis.
What are motor carriers encountering?
Motor carriers are finding that their collection sites are either closed or cancelling appointments for DOT tests. The motor carriers, in many instances, are not finding available alternatives.
Yet others are finding that providers are refusing to take drivers who appear to have symptoms of the virus, even if it is a common cold. Testing facilities are concerned about the welfare of their urine specimen collectors, breath alcohol technicians (BATs), and the drivers. The sanitation of a breath alcohol testing device cannot involve the use of an alcohol-based cleaner, and hand sanitizer cannot be used near or by someone administering an alcohol test.
Many drivers have voiced concerns over exposure to COVID-19, stating they will not go for a test if randomly selected. If a driver fails to go for a test once notified, it is a refusal to test, even under these extenuating circumstances.
What are your options?
Unless FMCSA offers some guidance and an exemption to Part 382, carriers may just have to wait it out. As long as a randomly selected driver is not notified of his or her random selection, the driver is not in violation and can be sent at a later date — when everything calms down.
If you are at the end of your random testing cycle and opt to send the driver in the next cycle, you are in violation for not sending the driver during the selection period. But if you send the driver as soon as is practicable, even if in the next testing cycle, the test is counted toward your annual percentages.
This article was written by Kathy Close of J. J. Keller & Associates, Inc.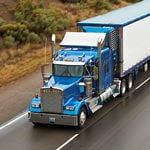 Looking for more on transportation safety?
Get the information and products you need to stay on top of industry changes and comply with regs.