FMLA for preventive measures
Posted March 22, 2018
First, she cried. Then Angela thought deep and hard about her priorities. She had been told she had the genetic marker (BRCA) for breast cancer. Her chances of getting the disease were high enough that she had to seriously consider taking measures to avoid it. After much research and contemplation, and with the guidance from her health care provider, she decided to have a bilateral mastectomy.
Angela informed Karl, her supervisor, that she would be needing some time off in the near future for surgeries and other tests and medical appointments. Karl was trained enough in regard to such situations that he asked Angela if she wanted to contact HR herself, or have him do so.
Eventually, the leave request landed on Bella's desk, as she was the company's leave administrator.
Bella began collecting the FMLA "paperwork," including the eligibility/rights & responsibilities notice and a certification form. She knew that as of the date of the surgery, the leave would be FMLA leave because Angela would have a serious health condition due to an overnight at the hospital. She would also need time off to recover from the surgery.
Bella, however, wondered whether the time off before surgery — the time for the tests and other appointments — would qualify for FMLA protection. A few thoughts filtered through her mind:
Tests to determine whether a serious health condition exists are considered treatment, but no condition currently exists. Angela's tests could include MRIs, EKGs, lung scan, etc.
Other appointments with health care providers would fall under the same consideration: no condition (serious or otherwise) even exists at this point in time.
Absences to prevent a flare-up of a condition can be protected (e.g., staying home when pollen counts are high to prevent an asthma attack), but again, there was no current condition.
Bella contacted the law firm her company used and asked them what they thought about the pre-surgery time off and whether it would qualify for FMLA protection. They indicated that since there isn't the existence of a serious health condition, leave before the surgery would not qualify for FMLA protection. If, however, any of the testing showed that Angela did actually have cancer, the time off would be FMLA leave.
May you?
It's likely that no one would get upset if you did count the leave for the preliminary tests and appointments as FMLA leave. But the employee will likely need a good amount of leave, and if you don't count the preliminary absences as FMLA leave, the employee would have the full 12 weeks of FMLA leave to use after the surgery.
What would you do?
Neither the statute nor the regulations provide guidance on this specific type of scenario. Some employment lawyers do indicate that, because Angela does not have a serious health condition, the pre-surgery time off would not be FMLA leave. Given that, if Angela were your employee, how would you treat her preliminary absences? Would you count them as FMLA or not?
Record your answers here. We will review them and report out on a later date.
This article was written by Darlene M. Clabault of J. J. Keller & Associates, Inc.
---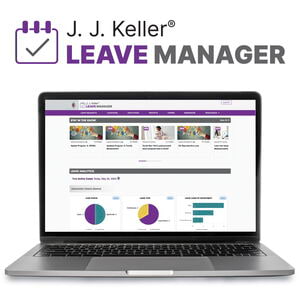 J. J. Keller® FMLA Manager™ Service makes leave tracking easier while complying with the latest federal & state regulations.
---
J. J. Keller's FREE HRClicks™ email newsletter brings quick-read human resources-related news right to your email inbox.