EPA proposes first amendments to coal ash disposal regulations
Posted March 5, 2018
On March 1, EPA proposed the first of two rules to amend coal ash disposal regulations. The Agency says it is proposing more than a dozen changes to the 2015 CCR rule, which established minimum national standards for the location, design, and operation of existing and new CCR landfills and surface impoundments at more than 400 coal-fired power plants.
While the final 2015 CCR rule is still subject to litigation before the U.S. Court of Appeals for the D.C. Circuit, the proposed rule addresses provisions in the 2015 rule that the court sent back to EPA in 2016. It also addresses other provisions in response to comments the Agency received since the final rule went into effect and a petition for rulemaking EPA received in May 2017.
The proposed rule would allow alternative performance standards for coal ash disposal units with state or federal coal ash operating permits. Other amendments proposed in the rule include:
Allowing a state regulatory program to establish alternative risk-based groundwater protection standards for constituents that do not have an established maximum contaminant level (rather than the use of background levels that are currently required).
Allowing states to establish alternative requirements for how facilities respond to and remediate releases from CCR landfills and surface impoundments.
Adding boron to the list of constituents for which facilities would need to perform assessment monitoring.
Streamlining administrative procedures that a facility may comply with if there is a non-groundwater release that can be addressed within 180 days.
Modifying the performance standard for vegetative slope protection to protect against erosion and failure of a surface impoundment.
Changing closure provisions to allow the use of coal ash during the closure process and to allow non-CCR waste to continue to be placed in a CCR surface impoundment that is subject to closure.
In 2016, Congress amended the Resource Conservation and Recovery Act (RCRA) with the passage of the Water Infrastructure Improvements for the Nation Act (WIIN Act). With the new Act, states gained the ability to become authorized to operate their own CCR permit programs as long as EPA determines a state's requirements are at least as stringent as the federal regulations. Congress also authorized EPA to provide oversight of CCR units.
EPA will accept public comments on the proposed rule for 45 days after it is published in the Federal Register and plans to hold a public hearing to receive additional feedback. The Agency is particularly interested in:
Whether a regulated facility can develop and implement alternative standards similar to approved state standards that would be subject to EPA oversight and enforcement;
Whether the current deadlines for groundwater monitoring and analysis remain appropriate in light of the new legal authorities and potential regulatory changes; and
How to modify the location restrictions and associated deadlines concerning construction or operation of a CCR landfill or surface impoundment in certain areas.
EPA plans to propose additional changes to the CCR rule later this year.
---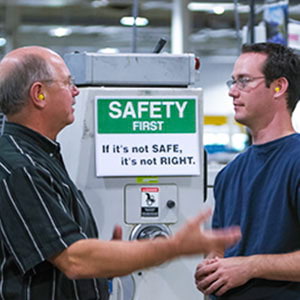 J. J. Keller® Environmental, Health & Safety Compliance Monitoring Service provides ongoing, third-party validation of EH&S compliance, environmental safety, and conformance with EPA regulations.
---
J. J. Keller's FREE Workplace SafetyClicks™ email newsletter brings quick-read workplace safety and compliance news right to your email box.