Senate votes to overturn recordkeeping rule
Posted March 24, 2017
In an evening session on March 22, the Senate voted to pass H.J. Res. 83 disapproving the OSHA rule clarifying an employer's continuing obligation to make and maintain accurate injury and illness records. The U.S. House of Representatives passed the resolution earlier in March. The resolution will now be sent to President Trump for his signature.
Of note, the resolution does not change or take away any current employer requirements with respect to injury and illness recordkeeping. Employers must continue to keep and maintain records under Part 1904 for the entire five-year retention period called for in the regulations. Nevertheless, OSHA may now be hampered in its enforcement efforts.
The rule that Congress overturned had codified the agency's long-standing policy that injury and illness recordkeeping violations are "ongoing" violations that could be cited within a 6-month window of time from an inspector first discovering them. However, an employer took OSHA to court over this policy and the court disagreed with OSHA. According to the court, the 6-month period begins when the violation actually occurred, not when OSHA learned of the violation.
---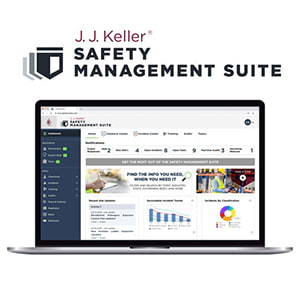 The J. J. Keller® Safety Management Suite, formerly KellerOnline®, provides safety professionals with the tools and applications to help drive performance, reduce risk, and ensure compliance.
---
J. J. Keller's FREE Workplace SafetyClicks™ email newsletter brings quick-read workplace safety and compliance news right to your email box.