FMCSA proposes changes to Safety Measurement System
Posted February 17, 2023
The Federal Motor Carrier Safety Administration (FMCSA) has announced proposed changes to the Safety Measurement System (SMS) methodology used to prioritize motor carriers for Agency intervention.
The proposed changes include:
Reorganized "BASICs"
Reorganized roadside violations
Simplified severity weights
Improved intervention thresholds
Proportionate percentiles
Greater focus on recent violations
Updated utilization factor
New segmentation
Accounting for not preventable crashes
The Agency is asking motor carriers and other stakeholders to preview how the new methodology impacts their prioritization results by logging in to the CSA Prioritization Preview website at https://csa.fmcsa.dot.gov/prioritizationpreview. The Agency is also offering public Q&A webinars on March 7, 14, and 15, 2023. Individuals can use the CSA Prioritization Preview website to register to attend one of the informational webinars.
Stakeholders are encouraged to submit their comments at https://https://checkpoint.url-protection.com/v1/url?. The comment period is open from February 15-May 16, 2023.
This article was written by Jen Loomis of J. J. Keller & Associates, Inc.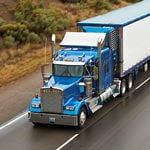 Looking for more on transportation safety?
Get the information and products you need to stay on top of industry changes and comply with regs.