The new entry-level driver training rule is here!
Posted February 3, 2022
The new entry-level driver training rule goes into effect on Monday, February 7, 2022. As with any new regulation, many carriers have questions about how the rule will affect them and their drivers. Here are answers to some of the most common ELDT questions we've received.
Q: Does a driver who wants to remove a restriction from an existing Class A or B CDL have to complete entry-level driver training?
A: No, the new rule applies only to drivers who are upgrading or obtaining for the first time their Class A or B CDL and drivers who are adding a passenger, school bus, or hazardous materials endorsement to their CDL for the first time. ELDT is not required to remove a restriction.
Q: Can a training provider register in the Training Provider Registry (TPR) as a theory-only trainer?
A: Yes, training providers can register in the TPR to provide one type of training or both theory and behind-the-wheel instruction, provided they meet FMCSA's qualifications. Likewise, driver-trainees may take the theory and behind-the-wheel portions of their training through two different entities, as long as both are registered on the TPR.
Q: Will carriers now be required to verify a new hire's completion of entry-level driver training?
A: No, carriers are not required to verify a driver's completion of training or to keep a record of entry-level training in a driver's DQ file. As long as a driver holds a valid CDL, carriers can assume that the driver has completed all required training.
More information can be found on FMCSA's Training Provider Registry website at tpr.fmcsa.dot.gov/.
This article was written by Jen Loomis of J. J. Keller & Associates, Inc.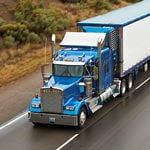 Looking for more on transportation safety?
Get the information and products you need to stay on top of industry changes and comply with regs.