OSHA to convene SBREFA panel on emergency response
Posted February 20, 2019
OSHA recently notified the Small Business Office of Advocacy (SBA) and the Office of Information and Regulatory Affairs (OIRA) of its intent to convene a Small Business Advocacy Review (or SBREFA) panel on emergency response in the next 60 days.
The SBA says it is seeking Small Entity Representatives (SERs) from the regulated sectors to assist the panel in its review of OSHA's background materials and related analyses. According to SBA, in this rulemaking "small entities" consist of small businesses that perform emergency response activities (e.g., EMS, ambulance services); small non-profit organizations that perform emergency response activities (e.g., educational institutions); and small governmental jurisdictions with a population of less than 50,000 that perform emergency response activities (e.g., fire departments (volunteer and career), EMS, emergency rescue).
OSHA's possible rulemaking would replace its existing fire brigade standard at 1910.156 with a new comprehensive standard for entities that perform emergency response activities and are not covered by existing OSHA standards (e.g., process safety management (PSM), HAZWOPER, confined spaces). However, if these entities perform emergency response activities beyond those standards, they could be brought under the new comprehensive standard.
Once the panel is formally convened, OSHA will make its background materials available in the rulemaking document.
---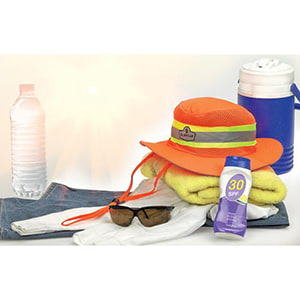 J. J. Keller's Emergency Preparedness & Response - Online Training Course helps learners adequately prepare for and appropriately respond to emergency situations in the workplace.
---
J. J. Keller's FREE Workplace SafetyClicks™ email newsletter brings quick-read safety and compliance news right to your email box.
Sign up to receive Workplace SafetyClicks™.