Driver declared imminent hazard only months after receiving his CDL
Posted February 7, 2017
Only months after receiving his commercial driver's license (CDL), a driver was declared an imminent hazard to public safety and ordered by the Federal Motor Carrier Safety Administration (FMCSA) not to operate any commercial motor vehicle (CMV) in interstate commerce. The CDL driver was served the federal order on January 18, 2016.
The driver received his CDL from the state of Tennessee on October 26, 2016. Within weeks of receiving his CDL, he was arrested in two separate alcohol-involved events over a four-day period.
The first incident occurred on the morning of December 31, 2016, as police in Berlin, Vermont, responded to a call for assistance at a local hotel parking lot. Police found the driver asleep in the cab of his tractor-trailer. A preliminary breath alcohol test detected the presence of alcohol. The driver was arrested for domestic assault and released from police custody on January 2, 2017.
The second alcohol-related event was discovered as the result of a multi-vehicle crash. The crash occurred during the evening following his release from police custody. The Berlin, Vermont Police Department stated in its report that the CDL driver was en route to Burlington, Vermont, with a final destination of Memphis, Tennessee, when he set in motion a chain reaction after he jackknifed his tractor-trailer.
The CDL driver hit a stop sign and caused three passenger vehicles to be forced off the road. According to the police report, alcohol was detected when officers conducted a breath alcohol test. The Tennessee CDL driver was subsequently arrested for driving under the influence of alcohol.
---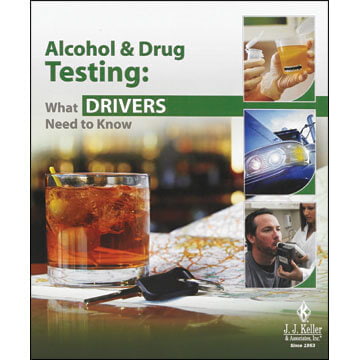 J. J. Keller's Alcohol & Drug Testing: What Drivers Need to Know Training addresses critical info drivers must be aware of regarding alcohol and drug testing requirements.
---
J. J. Keller's FREE Transportation SafetyClicks™ email newsletter brings quick-read safety and compliance news right to your email box.