Chao confirmed as Transportation Secretary
Posted February 2, 2017
In a vote of 93-6, the U.S. Senate approved Elaine L. Chao on January 31st as the Secretary of the U.S. Department of Transportation.
One of her first actions after being sworn in was to send a Department Bulletin with a subject line entitled "Elaine Chao: A Homecoming."
In the Bulletin, she reiterated her desire to improve the nation's infrastructure for all modes of transportation. She also is looking at the challenges associated with incorporating new technologies into the infrastructure.
Following is Chao's Department Bulletin in its entirety:
"The US Department of Transportation (U.S. DOT) plays an important role in maintaining and improving the safety and efficiency of our nation's transportation infrastructure. This includes highways, bridges, tunnels, railways, airports, air traffic control, seaports, mass transit systems and pipelines. Our infrastructure is the backbone of our economy, making it possible to move people, goods, services and raw materials safely from our homes, factories, farms, and mines to and from destinations throughout our nation, and across the world.
"America's transportation infrastructure underpins our world-class economy and is a key factor in productivity growth, which has provided good jobs for millions of hard working Americans and a standard of living that is the envy of the world. And while our transportation infrastructure has given us unprecedented mobility for many years, it is increasingly in need of repair and refurbishment. Another challenge facing the transportation infrastructure is how to incorporate new technology and innovations, including drones and autonomous vehicles."
---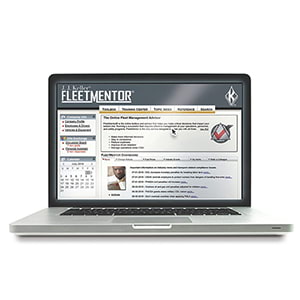 J. J. Keller® FleetMentor® is the online toolbox and advisor that will help you cover all areas of the CSA BASICs.
---
J. J. Keller's FREE Transportation SafetyClicks™ email newsletter brings quick-read safety and compliance news right to your email box.