Regional emergency declaration issued in 29 states and the District of Columbia
Posted January 14, 2022
A shortage of heating fuel has prompted the Federal Motor Carrier Safety Administration (FMCSA) to declare a temporary exemption from hours-of-service limits set forth in 49 CFR 395.3. The exemption applies to drivers who are transporting heating fuel, including propane, natural gas, and heating oil, to any of 29 affected states or the District of Columbia.
The heating fuel shortage comes in the wake of winter storms and a bitter cold front that have affected much of the country. The states covered by the Emergency Declaration are Alabama, Arizona, Arkansas, Connecticut, Delaware, Georgia, Idaho, Iowa, Kentucky, Louisiana, Maine, Maryland, New Hampshire, New Jersey, New Mexico, New York, North Carolina, North Dakota, Pennsylvania, Rhode Island, South Carolina, South Dakota, Tennessee, Utah, Vermont, Virginia, West Virginia, Wisconsin, and Wyoming. The District of Columbia is also covered by the exemption.
The exemption went into effect on January 7, 2022, and remains in effect until the end of the emergency (as defined in 49 CFR 390.5) or until 11:59 P.M. (ET), February 6, 2022, whichever is earlier.
This article was written by Jen Loomis of J. J. Keller & Associates, Inc.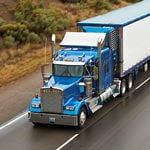 Looking for more on transportation safety?
Get the information and products you need to stay on top of industry changes and comply with regs.