EPA isn't backing off of emissions limits for power plants
Posted January 17, 2017
EPA is denying petitions that ask it to reconsider or stop implementing its rule limiting carbon emissions from coal- and oil-fired utilities. The agency says that following a process outlined in the Clean Air Act, it is denying most of the petitions for reconsideration and all of the petitions for administrative stay that it has received on the Clean Power Plan.
EPA says that over the past year it has considered a variety of technical and legal issues raised by petitions and has determined that the petitions failed to satisfy one or both of the legal considerations necessary to grant reconsideration. The Agency will continue to evaluate parts of the petitions for reconsideration that concern biomass and waste-to-energy.
History of the Clean Power Plan
On October 23, 2015, EPA finalized the Clean Power Plan Rule to limit carbon emissions from existing power plants. The rule provided guidelines for the development, submittal, and implementation of state plans that establish standards of performance or other measures for power plants in order to meet the interim and final carbon dioxide emission performance rates.
The Clean Power Plan allowed each state to choose the most appropriate method to meet its goals, while also allowing regional cooperation. States can work together, using systems such as emissions trading, to lower the overall carbon intensity of electricity generation.
However, several states and individual power plants challenged the Clean Power Plan in Court, arguing that EPA had not fully considered the financial ramifications of the rule.
The rule is still on hold
On February 9, 2016, the Supreme Court told EPA to place the rule on hold pending a review of the petitions for review in the U.S. Court of Appeals for the District of Columbia Circuit, including any subsequent review by the Supreme Court.
In response EPA stated, "EPA firmly believes the Clean Power Plan will be upheld when the merits are considered because the rule rests on strong scientific and legal foundations. For the states that choose to continue to work to cut carbon pollution from power plants and seek the agency's guidance and assistance, EPS will continue to provide tools and support. We will make any additional information available as necessary."
On September 27, 2016, oral argument was held by an en banc panel of the D.C. Circuit, and the parties are currently awaiting a decision on the merits.
---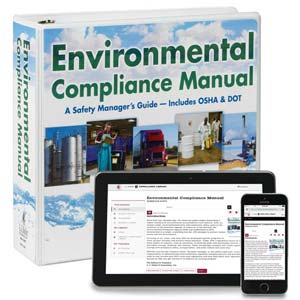 J. J. Keller's Environmental Compliance Manual covers environmental issues plus EPA, OSHA & DOT compliance info.
---
J. J. Keller's FREE Workplace SafetyClicks™ email newsletter brings quick-read workplace safety and compliance news right to your email box.