Agency updates inspection instructions under PSM emphasis program
Posted January 25, 2017
OSHA Compliance Directive CPL 03-00-021 on the PSM Covered Chemical Facilities National Emphasis Program replaces a 2011 directive with the same name. The CPL became effective on January 17, 2017.
The Agency updated instructions to field officers on how to conduct inspections of facilities covered under OSHA's Process Safety Management (PSM) Standard at 29 CFR 1910.119. The previous instructions covered two types of inspections: 1.) inspections that were specific to petroleum refineries and 2.) inspections related to all other PSM-covered chemical facilities, but excluding petroleum refineries.
The new CPL applies to all PSM-covered facilities, including petroleum refineries. This means that now, National Emphasis Program (NEP) inspections conducted at petroleum refineries will be conducted in the same manner as NEP inspections conducted at all other facilities.
OSHA added resources to the CPL to assist area directors with expanded NEP inspections. Further, the Agency added inspection targeting sources to include EPA risk Management Plan (RMP) Program 1 and Program 2 processes. The instruction also clarifies that targeting explosive manufacturing includes pyrotechnic manufacturing facilities.
Because the seriousness and prevalence of the hazards addressed are nationwide, OSHA says State Plan states are required to adopt the emphasis program.
OSHA developed the PSM standard in 1992 in response to a number of catastrophic events that occurred around the world. These incidents showed that handling highly hazardous chemicals could lead to incidents that occur infrequently, but, due to their catastrophic nature, can result in multiple injuries and fatalities.
---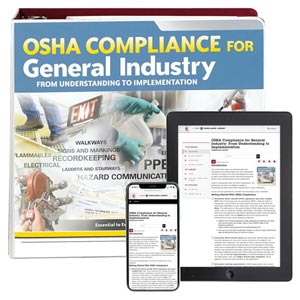 J. J. Keller's OSHA Compliance for General Industry offers ezExplanations™ summaries of workplace safety regulations and answers to OSHA compliance questions.
---
J. J. Keller's FREE Workplace SafetyClicks™ email newsletter brings quick-read workplace safety and compliance news right to your email box.