Press Room
News Releases
FOR IMMEDIATE RELEASE (September 15, 2015)
New J. J. Keller® Service Aggregates Driver Data to Deliver Unique Regulatory Guidance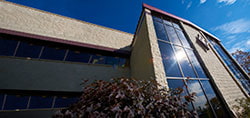 Neenah, WI - Telematics dashboards, electronic logging devices, and paper logs produce an incredible amount of valuable data. Interpreting that collective information and providing actionable compliance and best practices guidance is now an offering from J. J. Keller.
The Hours of Service Management Service uses proprietary technology to aggregate the continuous stream of data from a fleet's onboard technology, paper logs, and time sheets. A J. J. Keller® Client Services Team conducts ongoing analysis of that data to identify compliance and performance issues, and then delivers the expert guidance necessary to help fleets correct those issues.
"What many in the industry are discovering is that electronic logging devices and telematics technology alone don't make drivers compliant," said J. J. Keller's Vice President of Managed Services, Shaun Gunderson. "You still need someone to translate the volumes of raw data into practical insights. That's what the Hours of Service Management Service does for you. No more examining computer dashboards or piles of paper logs trying to uncover problem areas, and then wondering how to address them. Our Client Service Specialists will analyze your driver data and help you identify and address the root causes of non-compliance."
In addition to ongoing driver compliance guidance, Hours of Service Management Service clients will also receive customizable daily alerts of compliance issues, reports on driver behavior trends, assistance in the event of a DOT audit, and access to a secure online portal that provides a holistic view of all driver data in one place.
For more information on the Hours of Service Management Service, visit Hours of Service Management Service.
About J. J. Keller & Associates, Inc.
Since its beginning as a one-man consulting firm in 1953, J. J. Keller & Associates, Inc. has grown to become the most respected name in safety and regulatory compliance. Now over 1,400 associates strong, J. J. Keller serves over 420,000 customers — including over 90% of the Fortune 1000® companies. The company's subject-matter expertise spans nearly 1,500 topics, and its diverse solutions include E-Logs and mobile technology; training via online courses, streaming video or DVD; online management tools; managed services; consulting services; online and print publications; forms and supplies.
Transportation professionals rely on J. J. Keller® in-house expertise and wide selection of products and services to reduce risk and improve regulatory compliance, performance management and operational efficiency. For more information, visit JJKeller.com
For more information, contact:
Mary Borsecnik
Corporate Marketing Communications Specialist
J. J. Keller & Associates, Inc.
1-800-843-3174, ext. 7050
Email: mborsecnik@jjkeller.com