Back to Press Releases
FOR IMMEDIATE RELEASE (September 20, 2016)
New J. J. Keller® Consultant Helps Companies Improve MSHA Compliance
Safety Consultant Doug Herlein Joins J. J. Keller & Associates, Inc. as MSHA Compliance Expert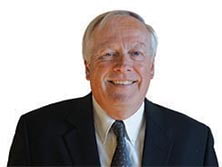 NEENAH, Wis.— Companies looking to improve compliance with the Mine Safety & Health Administration (MSHA) rules can now look to safety consultant Doug Herlein at J. J. Keller & Associates, Inc.
Herlein brings 30 years of safety and compliance experience to J. J. Keller, which includes expertise in the area of MSHA compliance, in addition to DOT and human resources compliance. Prior to joining the company, Herlein served as owner of DHERLEIN Consulting and director of compliance and training at GCR Tire & Service, where he reduced MSHA citations by more than 65 percent.
As a J. J. Keller® consultant, Herlein will go on site to a company's mining operation to deliver complete MSHA Part 48 Subpart B and Part 46 training, conduct a thorough MSHA safety and compliance audit, or develop MSHA-specific policies and procedures. These services are specially designed to increase employee safety and reduce MSHA citations. In 2015 alone, MSHA issued 107,965 citations and orders resulting in $65 million in assessed fines.
According to Steve Murray, senior director of consulting services at J. J. Keller, "Doug's regulatory knowledge and his focus on MSHA allow us to serve the many companies that have requested we offer consulting services to help improve MSHA compliance and provide critical MSHA training. He's a valuable addition for both J. J. Keller and our customers."
More information on J. J. Keller's MSHA consulting services can be found at JJKeller.com/MSHA.
About J. J. Keller & Associates, Inc.
Since its beginning as a one-man consulting firm in 1953, J. J. Keller & Associates, Inc. has grown to become the most respected name in safety and regulatory compliance. Now over 1,400 associates strong, J. J. Keller serves over 560,000 customers — including over 90% of Fortune 1000® companies. With subject-matter expertise spanning a multitude of industries and regulatory agencies, the company offers consulting and managed services for fleet and transportation, workplace safety and environmental, and human resources. In addition to these professional services, J. J. Keller also offers electronic logging devices, training, online management tools, publications, and forms and supplies. For more information on how to reduce risk and improve regulatory compliance, visit JJKeller.com
For more information, contact:
Mary Borsecnik
Corporate Marketing Communications Specialist
J. J. Keller & Associates, Inc.
1-800-843-3174, ext. 7050
Email: mborsecnik@jjkeller.com