Back to Press Releases
FOR IMMEDIATE RELEASE (April 26, 2018)
J. J. Keller Helps Fleets Mitigate Risk with Proper Roadside Inspection Preparation
Free Webcasts, Survival Guide and 24/7 Support Among Solutions Offered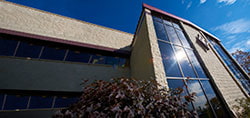 Neenah, WI - With ELD and AOBRD requirements presenting new challenges during roadside inspections and Roadcheck 2018 just around the corner, J. J. Keller & Associates, Inc. is offering a number of resources to help fleets prepare, thereby avoiding violations, minimizing the negative impact to CSA scores, and reducing their chance of an audit.
J. J. Keller's FREE 50-page Roadside Inspection Survival Guide provides best practices for communicating effectively with law enforcement and successfully challenging violations through the DataQs system. The guide also includes an explanation of key differences between roadsides with ELDs and AOBRDs, an outline of new requirements for showing correct device documentation, and interactive training tools, quizzes and cab cards to prepare your drivers.
Fleets can also learn how to make the most of roadside inspection data by attending J. J. Keller's FREE webcast, How to Survive Roadcheck 2018: A Fleet Manager's Guide on May 9 at 10 AM CST. The webcast will provide guidance for using roadside inspection data to contribute to your bottom line by identifying areas that contribute to a drop in productivity and threaten your profitability. Additional topics include the cost of intervention, unplanned maintenance costs, and the selection and inspection process.
"Fleets and their drivers need practical help that makes a positive difference during and after a roadside inspection," said Tom Reader, director of ELD marketing at J. J. Keller & Associates, Inc. "We have the resources to not only help them prepare for future inspections, but also understand how inspection results can impact their CSA scores and reveal gaps in back office compliance."
In addition to free webcasts, existing J. J. Keller ELD and AOBRD clients have access to J. J. Keller's Roadside Inspection Hotline for 24/7 support during the roadside inspection process.
About J. J. Keller & Associates, Inc.
Since its beginning as a one-man consulting firm in 1953, J. J. Keller & Associates, Inc. has grown to become the most respected name in safety and regulatory compliance. Now over 1,400 associates strong, J. J. Keller serves over 600,000 customers — including over 90% of the Fortune 1000® companies. The company's subject-matter expertise spans nearly 1,500 topics, and its diverse solutions include ELogs and mobile technology; training via online courses, streaming video or DVD; online management tools; managed services; consulting services; online and print publications; forms and supplies.
Transportation professionals rely on J. J. Keller's in-house expertise and wide selection of products and services to reduce risk and improve regulatory compliance, performance management, and operational efficiency. For more information, visit JJKeller.com/Roadcheck.
For more information, contact: