Back to Press Releases
FOR IMMEDIATE RELEASE (September 26, 2016)
J. J. Keller & Associates, Inc. Extends the Ability to Collect, Store and Transmit Vehicle Data
Latest patent covers technology for handling vehicle location data to electronically report driver's hours of service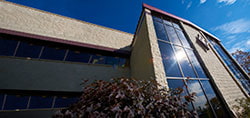 Neenah, WI - J. J. Keller & Associates, Inc. announced today that the United States Patent and Trademark Office has issued U.S. Patent No. 9,441,977. The patent further extends the company's innovation as it relates to electronic logging technology that extends the ability to collect, store and transmit vehicle location data in order to report hours of service for drivers of typical light- and medium-duty trucks which utilize OBD-II technology.
"Keeping hours of service regulatory compliance needs at the forefront, we are continuing to drive insightful thinking and intellectual property into our broad portfolio of e-log solutions," said Rustin Keller, executive vice president and chief operating officer for J. J. Keller & Associates, Inc. "Our focus on developing proprietary technology is reflected in this new patent. It also demonstrates our commitment to our customers in helping them succeed."
With the FMCSA mandate calling for the electronic logging of long-haul driver log book data and hours of service reports, this patent covers methods for improving the reliability of location data used for compliance purposes. J. J. Keller & Associates, Inc. offers a flexible and broad portfolio of electronic logging solutions to drive efficiency and cost savings on multiple levels for carriers of all sizes.
About J. J. Keller & Associates, Inc.
Serving more than 560,000 customers, including 90% of the Fortune 1000® companies, J. J. Keller & Associates, Inc. is the nation's leading provider of regulatory, safety and compliance solutions. Organizations of all sizes rely on our expert insights to help create safe work environments and simplify the complexities of regulatory compliance. Our diversified portfolio of solutions and services including online management tools, publications, training, forms, supplies, consulting and professional services is trusted to safeguard workers, reduce risk and build operational confidence. As a privately-held, family-owned company since 1953, we are committed to helping protect lives every day. For more information, visit JJKeller.com or JJKellerELogs.com.
For more information, contact:
Mary Borsecnik
Corporate Marketing Communications Specialist
J. J. Keller & Associates, Inc.
1-800-843-3174, ext. 7050
Email: mborsecnik@jjkeller.com