Back to Press Releases
FOR IMMEDIATE RELEASE (April 5, 2016)
J. J. Keller & Associates, Inc. to host second Give Camp benefitting local clinic
Partnership Community Health Center Clinic to receive educational and awareness-building materials for new location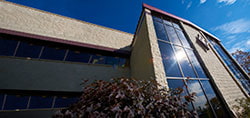 Neenah, WI - J. J. Keller & Associates, Inc., in partnership with the J. J. Keller Foundation, will participate in its second multi-day Give Camp April 8-10.
Modeled after similar challenges around the country, the weekend-long event will include advertising and marketing professionals from J. J. Keller, including copywriters, designers, and photographers.
"We are proud of our creative marketing team for continuing a J. J. Keller tradition of giving back to the community through a Give Camp," said Robert Larsen, senior director of marketing & sales integration at J. J. Keller. "This is a great opportunity for our associates to work on a variety of challenging projects while using their marketing skills and expertise for a great cause."
The volunteers will create several types of educational and awareness-building materials for the new location of the Partnership Community Health Center Clinic opening at the COTS Men's Campus in Appleton.
"The work done this weekend will result in better access to services provided by Partnership Community Health Center," said Mary Harp-Jirschele, executive director of the J. J. Keller Foundation. "The new clinic at COTS will enhance its ability to serve this needy population, and we're thrilled to be part of it. We're certain it will result in a healthier community overall."
Partnership Community Health Center is the area's leader in affordable dental, medical, and behavioral health services for the medically underserved living in Calumet, Outagamie, and Winnebago counties. The new clinic location will be focused on providing primary care services.
About J. J. Keller & Associates, Inc.
Since its beginning as a one-man consulting firm in 1953, J. J. Keller & Associates, Inc. has grown to become the most respected name in safety and regulatory compliance. Now over 1,400 associates strong, J. J. Keller serves over 420,000 customers — including over 90% of the Fortune 1000® companies. The company's subject-matter expertise spans nearly 1,500 topics, and its diverse solutions include E-Logs and mobile technology; training via online courses, streaming video or DVD; online management tools; managed services; consulting services; online and print publications; forms and supplies.
Professionals in transportation, manufacturing, hazardous materials, construction, and human resources rely on J. J. Keller® in-house expertise and wide selection of products and services to reduce risk and improve regulatory compliance, performance management and operational efficiency. For more information, visit JJKeller.com.
About J. J. Keller Foundation
Founded in 1990, the J. J. Keller Foundation is a private, family foundation that provides charitable funding to many worthwhile groups within the local community. Partnering up to spread more good, the J. J. Keller Foundation has supported a number of collaborations that help maximize its impact on organizations from Green Bay to Appleton to Oshkosh. These partnerships have addressed children's behavioral health, food pantries and a host of other programs that work to meet basic needs. For more information, go to www.jjellerfoundation.org.
For more information, contact:
Mary Borsecnik
Corporate Marketing Communications Specialist
J. J. Keller & Associates, Inc.
1-800-843-3174, ext. 7050
Email: mborsecnik@jjkeller.com