Back to Press Releases
FOR IMMEDIATE RELEASE (March 7, 2016)
J. J. Keller & Associates, Inc. to Host Second Annual Technology Day
Forum provides community educators and influencers access to insider insights and innovative thinking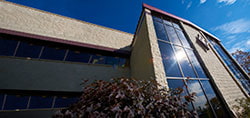 Neenah, WI - J. J. Keller & Associates, Inc. announced today that the company will host its second annual Technology Day event on Monday, March 14, 2016 at its corporate headquarters in Neenah, Wisconsin. This one day exclusive event provides J. J. Keller associates and select community educators and influencers the opportunity to network, share innovations and learn about the latest technology trends.
A recent study conducted by the Northeast Wisconsin Educational Resource Alliance (NEW ERA), identified a current and growing gap between the supply and demand for IT talent in the region. "According to the study, the demand for technology talent is going to outpace supply by approximately 2,900 jobs in the next five years," said Rustin Keller, executive vice president and chief operating officer for J. J. Keller & Associates, Inc. "This is a concern for J. J. Keller as we have a growing need to hire top technology talent to advance our solutions."
J. J. Keller Technology Day is expected to draw more than 200 attendees from across the Fox Cities region, all with a focus on technology and innovation.
"This is a unique experience to showcase the latest innovations in action, but also to network and learn from each other," said Keller. "We look forward to a day filled with fresh thinking and cutting-edge technology."
To learn more about J. J. Keller & Associates, Inc. and its current technology careers, visit jobs.jjkeller.com.
About J. J. Keller & Associates, Inc.
Since its beginning as a one-man consulting firm in 1953, J. J. Keller & Associates, Inc. has grown to become the most respected name in safety and regulatory compliance. Now over 1,400 associates strong, J. J. Keller serves over 420,000 customers — including over 90% of the Fortune 1000® companies. The company's subject-matter expertise spans nearly 1,500 topics, and its diverse solutions include E-Logs and mobile technology; training via online courses, streaming video or DVD; online management tools; managed services; consulting services; online and print publications; forms and supplies. For more information, visit
JJKeller.com
.
For more information, contact:
Mary Borsecnik
Corporate Marketing Communications Specialist
J. J. Keller & Associates, Inc.
1-800-843-3174, ext. 7050
Email: mborsecnik@jjkeller.com