Back to Press Releases
FOR IMMEDIATE RELEASE (June 5, 2018)
J. J. Keller Responds to Growth in Trip Permit Service, Adds Staff To Accommodate Motor Carriers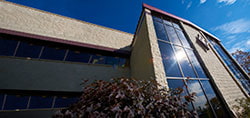 Neenah, WI - To better service a growing number of motor carriers who need trip permits, the permits team at J. J. Keller & Associates, Inc. has been increased by more than one-third.
The team has added capacity for continuing 24/7 coverage.
"As we continue to see growth in the the trip permits area, we want to ensure that we are staffed to handle the increased demand," said Shaun Gunderson, vice president of managed services at J. J. Keller. "We strive to provide the best possible customer experience, and this expansion helps us accomplish that."
J. J. Keller offers overweight and oversize, trip, fuel, and mileage permits to fleets nationwide. For more information on the service, call 800-231-5266 or visit kellerpermits.com.
About J. J. Keller & Associates, Inc.
Since its beginning as a one-man consulting firm in 1953, J. J. Keller & Associates, Inc. has grown to become the most respected name in safety and regulatory compliance. Now over 1,400 associates strong, J. J. Keller serves over 600,000 customers — including over 90% of the Fortune 1000® companies. The company's subject-matter expertise spans nearly 1,500 topics, and its diverse solutions include ELogs and mobile technology; training via online courses, streaming video or DVD; online management tools; managed services; consulting services; online and print publications; forms and supplies.
Transportation professionals rely on J. J. Keller's in-house expertise and wide selection of products and services to reduce risk and improve regulatory compliance, performance management, and operational efficiency. For more information, visit JJKeller.com
For more information, contact: