Press Room
News Releases
FOR IMMEDIATE RELEASE (November 5, 2015)
J. J. Keller participates in IFDA panel discussion on ELDs as transportation professionals await final ruling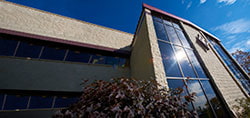 Neenah, WI - The Federal Motor Carrier Safety Administration (FMCSA) is poised to publish the long-awaited electronic logging device (ELD) rule, which will require the use of electronic on-board recorders in commercial vehicles.
While transportation professionals anxiously await the ruling, the top three ELD providers discussed the future of on-board technology at the IFDA Distribution Solutions Conference on October 26-28, 2015. The speakers included Rustin Keller, Executive Vice President and Chief Operating Officer at J. J. Keller & Associates, Inc., as well as representatives from PeopleNet and Omnitracs, LLC.
Keller discussed how the J. J. Keller® E-Log system eases the transition to electronic logging. "Our system is able to manage manual log entry and scanned entry, and well as electronic entry. This allows carriers a smooth transition from paper to E-logs," he said. He also noted the availability of an economical "E-log edition" of the J. J. Keller® system for only $4 per month. "Our goal is to provide carriers with the most cost-efficient and flexible system."
Once a company has electronic on-board recorders installed in its vehicles, the real challenge, according to Keller, will be to figure out how to handle the continuous flow of data. "It's not enough to just capture it. Once the data is available, they will need to manage it, understand it, and prioritize how and when to act on it," he said. "With our regulatory compliance and technology expertise, we're uniquely positioned to help with that."
In addition to being a leading provider of ELD and regulatory compliance technology, J. J. Keller recently launched the J. J. Keller® Driver DataSense™ Service, which aggregates hours of service and driver data from various sources to provide fleets with regulatory guidance, delivered by J. J. Keller® systems and on-staff hours of service experts.
For information about the J. J. Keller® E-Log system, visit JJKeller.com/ELogs or call 855-693-5338.
About J. J. Keller & Associates, Inc.
Since its beginning as a one-man consulting firm in 1953, J. J. Keller & Associates, Inc. has grown to become the most respected name in safety and regulatory compliance. Now over 1,400 associates strong, J. J. Keller serves over 420,000 customers — including over 90% of the Fortune 1000® companies. The company's subject-matter expertise spans nearly 1,500 topics, and its diverse solutions include E-Logs and mobile technology; training via online courses, streaming video or DVD; online management tools; managed services; consulting services; online and print publications; forms and supplies.
Transportation professionals rely on J. J. Keller® in-house expertise and wide selection of products and services to reduce risk and improve regulatory compliance, performance management and operational efficiency. For more information, visit JJKeller.com.
For more information, contact:
Mary Borsecnik
Corporate Marketing Communications Specialist
J. J. Keller & Associates, Inc.
1-800-843-3174, ext. 7050
Email: mborsecnik@jjkeller.com