Back to Press Releases
FOR IMMEDIATE RELEASE (October 24, 2018)
J.J. Keller & Associates, Inc. Issued 13th Patent for Vehicle Electronic Logging Devices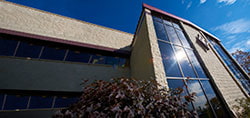 Neenah, WI - J.J. Keller & Associates, Inc. announced that the United States Patent and Trademark Office issued U.S. Patent Nos. 10,083,549, 10,085,113 and 10,108,967 during the months of September and October. J.J. Keller now has 13 patents related to electronic logging technology. The patents further extend the company's intellectual property portfolio and relate to technology that improves the accuracy and customization of vehicle electronic logging devices (ELDs). Patent 10,083,549 describes the use of different driving event thresholds for different drivers, 10,085,113 describes a method of improving the accuracy of vehicle location information, and 10,108,967 describes a method for minimizing unassigned driving events through improved driver authentication.
"As a company, we continually invest in innovation to solve our customers' regulatory and compliance challenges," said Rustin Keller, president and CEO of J.J. Keller & Associates, Inc. "These latest patents reflect our dedication to evolving with the market and meeting our customers' ever-changing needs."
The Federal Motor Carrier Safety Administration (FMCSA) Electronic Logging Device (ELD) mandate calls for the electronic generation of long-haul driver log book data and hours-of-service reports. The United States Department of Transportation (US DOT) requires the monitoring of Commercial Motor Vehicles (CMVs) using GPS positioning, and also requires that the driver status be determined. These patents cover improved features of vehicle electronic logging devices.
J.J. Keller & Associates, Inc. offers a broad portfolio of electronic logging solutions to drive efficiency and cost savings on multiple levels for carriers of all sizes.
About J.J. Keller & Associates, Inc.
Since its beginning as a one-man consulting firm in 1953, J.J. Keller & Associates, Inc. has grown to become the most respected name in safety and regulatory compliance. Now over 1,400 associates strong, J.J. Keller serves over 600,000 customers — including over 90% of the Fortune 1000® companies. The company's subject-matter expertise spans nearly 1,500 topics, and its diverse solutions include ELogs and mobile technology; training via online courses, streaming video or DVD; online management tools; managed services; consulting services; online and print publications; forms and supplies.
Transportation professionals rely on J.J. Keller's in-house expertise and wide selection of products and services to reduce risk and improve regulatory compliance, performance management, and operational efficiency. For more information, visit www.jjkeller.com.
For more information, contact: