Back to Press Releases
FOR IMMEDIATE RELEASE (August 12, 2020)
J. J. Keller Expands Environmental Consulting Services
Mitch Lagerstrom joins J. J. Keller & Associates, Inc. as Director of Consulting – EHS Practice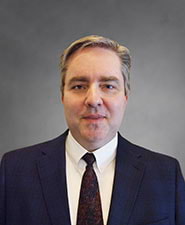 Neenah, WI - J. J. Keller & Associates, Inc. has hired Mitch Lagerstrom in the newly formed position of Director of Consulting – EHS Practice. As Director, Lagerstrom will lead the existing Environmental Health & Safety (EHS) consulting team while helping an expanding number of corporate clients comply with environmental regulations.
Lagerstrom brings 20 years of environmental engineering, compliance and practical experience to this position. Prior to joining J. J. Keller, Lagerstrom has held environmental positions with companies such as Honeywell, Wisconsin Public Service, TransCanada, and most recently served as the Senior Director of EHS for Crestwood Midstream Partners in Houston, TX.
"The experience that Mitch brings to our Consulting team is an enormous asset," says Steve Murray, vice president of content & consulting services at J. J. Keller.
"Environmental Consulting is a growing market for us, and the extensive leadership and practical experience Mitch brings to the team will help our customers stay compliant and safe."
For more information about J. J. Keller's Environmental Consulting services, visit jjkeller.com/EnvironmentalConsulting or call 833-708-4633.
About J.J. Keller & Associates, Inc.
J. J. Keller & Associates, Inc. is the nation's leading provider of regulatory, safety and compliance solutions, serving more than 600,000 customers, including 90% of the Fortune 1000® companies. Organizations of all sizes rely on our expert insights to help create safe work environments and simplify the complexities of regulatory compliance. Our diversified portfolio of solutions and services including online management tools, publications, training, forms, supplies, consulting and professional services is trusted to safeguard workers, reduce risk and build operational confidence. As a privately-held, family-owned company since 1953, we are committed to helping protect lives every day. www.jjkeller.com.
For more information, contact: