Back to Press Releases
FOR IMMEDIATE RELEASE (July 13, 2022)
J. J. Keller Expands Consulting Services to Help Companies Improve Electrical Safety
Electrical safety training and electrical safety audits added to J. J. Keller's suite of EH&S consulting services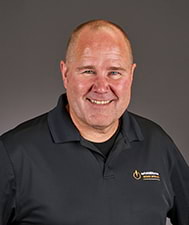 Neenah, WI - Companies looking to improve compliance with the Part 1910 Electrical Standard regulations can now look to several new services offered by J. J. Keller & Associates, Inc. and delivered by safety consultant Phil Haataja, CESCP. As one of the industry's few National Fire Protection Association (NFPA)-Certified Electrical Safety Compliance Professionals (CESCPs), Haataja is uniquely qualified to conduct J. J. Keller's new electrical safety training and electrical safety audits.
"Many companies fail to comply with the Electrical Safety requirements because they don't realize their operations meet the criteria requiring them to comply, or they don't have qualified in-house staff to manage the requirements," said Mitch Lagerstrom, Director of EHS Consulting Services at J. J. Keller. "Phil provides our clients with his exceptional expertise combined with over 20 years of experience in reducing electrical safety risks."
J. J. Keller's new Electrical Safety Training is conducted onsite by Haataja and includes options for both unqualified and qualified workers. The training is based on the NFPA 70E Standard and covers topics ranging from recognizing electrical hazards to using safe work practices, identifying energized parts, selecting proper PPE, and more.
For companies that want to take the first step in developing an electrical safety program, or that want to assess the effectiveness of their current program, J. J. Keller now offers an Electrical Safety Audit. This comprehensive onsite audit conducted by Haataja reviews a company's compliance with Part 1910 Electrical Standard regulations based on the requirements set forth in the NFPA 70E-2021 Standard for Electrical Safety in the Workplace. Once completed, a full report is provided summarizing the findings, including areas needing attention and corrective recommendations.
For more information about J. J. Keller's new Electrical Safety Training and Electrical Safety Audit, contact them at 844-803-0172.
J. J. Keller & Associates, Inc.
Since we began as a family-owned company in 1953, our purpose at J. J. Keller & Associates, Inc. has been to protect people and the businesses they run. Today, serving 500,000+ companies across North America, our associates are proud to make a larger impact than ever. Transportation, construction and industrial organizations of all sizes rely on our expert insights to help create safe work environments and simplify complex government regulations. They trust in our comprehensive portfolio of solutions, including cloud-based management tools, training, consulting, professional services, publications, forms, PPE and safety supplies.
Safety professionals rely on J. J. Keller's experts, products and services to reduce risk and improve regulatory compliance, performance management, and operational efficiency. For more information, visit JJKeller.com.
For more information, contact: