Back to Press Releases
FOR IMMEDIATE RELEASE (June 28, 2018)
J. J. Keller Earns ISO 14001:2015 Certification
Company demonstrates excellence in environmental protection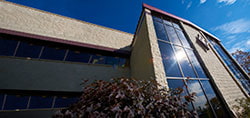 Neenah, WI - As part of its commitment to using natural resources more efficiently and reducing waste, J. J. Keller & Associates, Inc. has been certified to the ISO 14001:2015 standard by DSQ, Inc. This accredited, third-party certification confirms that J. J. Keller's practices meet the highest internationally recognized standards for an environmental management system.
"We voluntarily upgraded from ISO 14001:2004 to the ISO 14001:2015 standard as another step in our commitment to organizational excellence," said Amy Sabourin, vice president of human resource services at J. J. Keller. "It demonstrates to both customers and associates our dedication to reducing our impact on the environment, as well as to continuous improvement and process innovation."
The ISO 14001:2015 standard goes beyond previous versions of the standard by increasing the prominence of environmental management within a company's strategic planning processes and requiring a stronger commitment to environmental protection.
"Making environmental issues a priority instead of an afterthought is one more way J. J. Keller gives customers confidence that we run a best-in-class company," added Sabourin.
About J. J. Keller & Associates, Inc.
J. J. Keller & Associates, Inc. is the nation's leading provider of regulatory, safety and compliance solutions. More than 90% of the Fortune 1000® companies rely on our expert insights to create safe work environments and simplify compliance. We are committed to helping protect lives and safeguard businesses every day. JJKeller.com.
For more information, contact: