Back to Press Releases
FOR IMMEDIATE RELEASE (July 25, 2018)
J. J. Keller Announces Jeff Verhagen as VP of Information Technology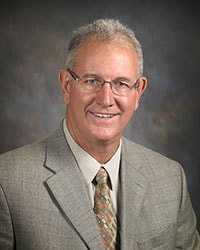 Neenah, WI - J. J. Keller & Associates, Inc. announced today that Jeff Verhagen has been hired as Vice President of Information Technology. Verhagen will lead the teams that manage the organization's corporate technology infrastructure and business applications.
Verhagen comes to J. J. Keller with more than 25 years' experience leading technology departments and operational teams in the insurance, healthcare and financial services industries, in both small business and Fortune 500 environments. Most recently, he served as vice president of operations for a software development company.
"As our associates develop technology-based safety and compliance solutions for our customers, we need to be assured we have the highest level of technology support internally," said Rustin Keller, president and CEO of J. J. Keller. "We look forward to Jeff's commitment to our associates' IT needs, with a focus on data security and a service-based approach."
Verhagen is a member of the Association of Technology Professionals (AITP) and is a graduate of Leadership Fox Cities and the UW Oshkosh CIO Development Program. He received his bachelor's degree in business technology from Lakeland University and is currently enrolled in the MBA program at Lakeland University. Verhagen resides in Appleton.
About J. J. Keller & Associates, Inc.
Serving more than 600,000 customers, including 90 percent of the Fortune 1000® companies, J. J. Keller & Associates is the nation's leading provider of regulatory, safety and compliance solutions. Organizations of all sizes rely on our expert insights to help create safe work environments and simplify the complexities of regulatory compliance. Our diversified portfolio, including electronic logging, mobile technologies, online management tools, publications, training, forms, supplies, consulting and professional services, is trusted to safeguard workers, reduce risk and build operational confidence. As a privately held, family-owned company since 1953, we are committed to helping protect lives every day. JJKeller.com
For more information, contact: