Back to Press Releases
FOR IMMEDIATE RELEASE (October 24, 2023)
J. J. Keller Advantage Membership Brings Added Value to Budget-Conscious Professionals Wearing Multiple Hats
New Safety Data Sheet (SDS) Search Tool Makes Finding SDSs Quick and Easy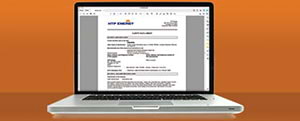 Neenah, WI - Limited resources and multiple responsibilities per position are facts of life for many small businesses. That's what J. J. Keller & Associates, Inc. learned through in-depth interviews, and what led the company to respond with a unique solution offering a growing number of safety and compliance support materials on a membership basis.
J. J. Keller Advantage is a program that saves members time and money by providing compliance information and assistance as well as a variety of discounts.
The membership recently added a Safety Data Sheet (SDS) search tool to its robust features. OSHA's Hazard Communication Standard requires chemical manufacturers, distributors, or importers to provide SDSs to communicate the hazards of chemical products. All employers with hazardous chemicals must have an SDS for each chemical they use and must ensure these SDSs are readily accessible to employees. With this easy-to-use tool, members can explore J. J. Keller's extensive library of thousands of multi-language Safety Data Sheets and immediately preview or download them.
While this feature alone is worth hundreds, for just $199 a year, J. J. Keller Advantage also offers:
Unlimited free shipping
Access to popular digital forms
Unlimited answers to members' specific compliance questions from J. J. Keller regulatory experts
A library of training resources, including videos, safety talks, and quizzes
Compliance references such as how-to explanations, FAQs and more
Special savings on personalized products and exclusive member discount days
"No other business membership combines so many safety and compliance resources," said Laura Johnston, senior e-commerce product manager at J. J. Keller. "We wanted to create a exclusive offering that brings true value to time-strapped professionals who are responsible for safety and compliance in their workplace."
Since launching in 2021, J. J. Keller Advantage has continued to add features based on customer research. In research by J. J. Keller, 85% of those surveyed responded positively to the SDS tool, with many citing that it is easy to use.
For more information, call 800-327-6868 or visit JJKeller.com/Advantage.
About J. J. Keller & Associates, Inc.
Since we began as a family-owned company in 1953, our purpose at J. J. Keller & Associates, Inc. has been to protect people and the businesses they run. Today, serving 500,000+ companies across North America, our associates are making a larger impact than ever. Transportation, construction, utility, healthcare, education and industrial organizations of all sizes rely on our expert insights to create safe work environments and simplify complex government regulations. They trust our diversified portfolio of solutions – cloud-based management tools, consulting, professional services, training, forms, PPE and safety supplies – to safeguard workers, reduce risk and build operational confidence. www.jjkeller.com jjkeller.com.
For more information, contact: