Back to Press Releases
FOR IMMEDIATE RELEASE (April 3, 2018)
Companies Minimize Compliance Risk With New Environmental Diagnostic Assessment Service From J. J. Keller & Associates, Inc.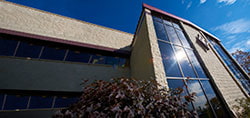 Neenah, WI - To help companies identify and satisfy their federal, state and local environmental compliance obligations, J. J. Keller & Associates, Inc., a leader in compliance and safety, has introduced the Environmental Diagnostic Assessment Service. The new service covers air quality, the Superfund Amendments and Reauthorization Act (SARA), risk management, hazardous waste, and water quality.
"We've had an amazing reception from companies that want our assistance in attaining and sustaining a stronger environmental compliance program," said Steve Murray, vice president of editorial and consulting services at J. J. Keller & Associates, Inc. "We're excited to add this service to our portfolio of environmental compliance solutions in order to help companies minimize their risk of EPA penalties and fines."
With this service, a J. J. Keller® consultant will come on-site to complete a thorough, objective assessment of the client's environmental reporting requirements to determine areas where reporting, permitting, monitoring, recordkeeping and training efforts need more focused attention. The consultant will offer guidance and insight for improving recordkeeping and inspection procedures, along with educating management on required business practices for a compliant facility.
For more information about the J. J. Keller® Environmental Diagnostic Assessment Service, visit JJKeller.com/EnvironmentalConsulting or call 888-473-4638.
About J. J. Keller & Associates, Inc.
Serving more than 600,000 customers, including 90 percent of the Fortune 1000® companies, J. J. Keller & Associates is the nation's leading provider of regulatory, safety and compliance solutions. Organizations of all sizes rely on our expert insights to help create safe work environments and simplify the complexities of regulatory compliance. Our diversified portfolio, including electronic logging, mobile technologies, online management tools, publications, training, forms, supplies, consulting and professional services, is trusted to safeguard workers, reduce risk and build operational confidence. As a privately held, family-owned company since 1953, we are committed to helping protect lives every day. JJKeller.com.
For more information, contact:
Tom Hines
Director of Creative & Promotions
J. J. Keller & Associates, Inc.
1-800-843-3174
Email: thines@jjkeller.com