About Us
Careers
Community Involvement
Press Room
Giving Back to the Community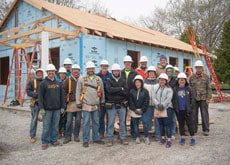 We value our associates, our customers, our partners and our community — and we don't just talk about it, we demonstrate it. A key strategic belief for our company is giving back and being active in the Fox Valley. Through associate support and a partnership with the J. J. Keller Foundation, we strongly believe in making the community we live and work a better place.
Difference Makers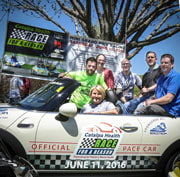 We are difference makers. We believe in the "Associate Principle" of Shared Responsibilities and Shared Results. Our associates have multiple opportunities to engage in community give-back programs throughout the year. J. J. Keller & Associates, Inc. partners heavily with the J. J. Keller Foundation, a separate entity, to improve life in the Fox River Valley community. The J. J. Keller Foundation has established a gifting program where associate charitable contributions are matched up to $1,000 per year. In addition, associates can participate in a variety of give-back programs, such as Habitat for Humanity, Junior Achievement, United Way, Race for a Reason and Give Camp.
Environmental Commitment
J. J. Keller & Associates, Inc. demonstrates environmental commitment by maintaining ISO 14001 certification, a standard aimed at reducing our environmental footprint and minimizing our pollution and waste. As an ecologically conscientious employer, we continually explore and deploy green initiatives designed to help protect our environment. Programs include recycling, use of recycled materials, energy conservation, generation and use of renewable wind energy and carpooling.